1STDIBS AUTUMN / WINTER UPDATE
La DoubleJ Debuts Home Furnishings Exclusively On 1stDibs. Curated Auctions. Luxury Gifting Meets Sustainable Shopping. Leading Market Insights.
---
LA DOUBLEJ DEBUTS HOME FURNISHINGS EXCLUSIVELY ON 1STDIBS
​​
​Launching today, 16th November, 1stDibs debuts La DoubleJ's first venture into home furnishings, just in time for the holiday season. Available exclusively via the 1stDibs New and Custom range, the Milanese brand stays true to its Italian roots, with a collection composed of porcelain serveware, Como-made linens, and textured soft furnishings.
Giving new life to pre-loved pieces, JJ Martin also curated a collection of her favourite vintage furniture from the 1stDibs offering, re-upholstering them in her iconic bold geometric prints. Highlights from the range include Cherrywood Chairs found in an aristocratic Brianzan villa featuring the Clover print, and a statement-making Cubi-clad 1960s Bamboo Sofa. 
---
CURATED AUCTIONS
​​
​1stDibs recently launched the much-anticipated Auctions function, enabling shoppers to bid for their favourite items from 1stDibs's worldwide network of trusted sellers.
​​
​In celebration of this new venture, 1stDibs worked alongside renowned designer Jonathan Adler and fashion expert Simon Doonan to guest-curate a collection of their favourite auction finds.
​​
​With each auction lasting seven days, shoppers have the chance to place bids on their favourite pieces, or secure the piece before the bidding starts with a 'Buy It Now' cost. Shoppers can comfortably browse 1stDibs's quality pre-vetted collection, knowing every auction purchase is covered by 1stDibs Buyer Protection, and accompanied by comprehensive shipping assistance.
---
LUXURY GIFTING MEETS SUSTAINABLE SHOPPING
​​
​From rare vintage fashion, to antique homeware pieces, 1stDibs merges luxury with sustainable shopping by offering the chance to find a new home for pre-loved pieces.
​​
​In time for the holiday season, 1stDibs's Editorial Director, Tony Freund, shares his top luxury gifting picks from the collection. From William Shakespeare's completed works (10.), to the iconic Van Cleef & Arpels Alhambra pendant (3.), alongside Ai Wei Wei's Map of China (1.), and even Luca Schieppati's carbon fiber Ciclotte Bike (7.), the 1stDibs collection is full of gifts for even the hardest to please. 
Shopping on 1stDibs for your loved ones and friends is like visiting the world's most extensive and inspiring holiday bazaar — minus the sore feet. I'm continually amazed by the breadth of our offerings across so many collecting categories, eras and price points. Yes, we're known for our extraordinary and rare high-value pieces, but you can also find a wonderful assortment of affordable one-of-a-kind gifts. That's because great design is great design, regardless of the price point. - Tony Freund, Editorial Director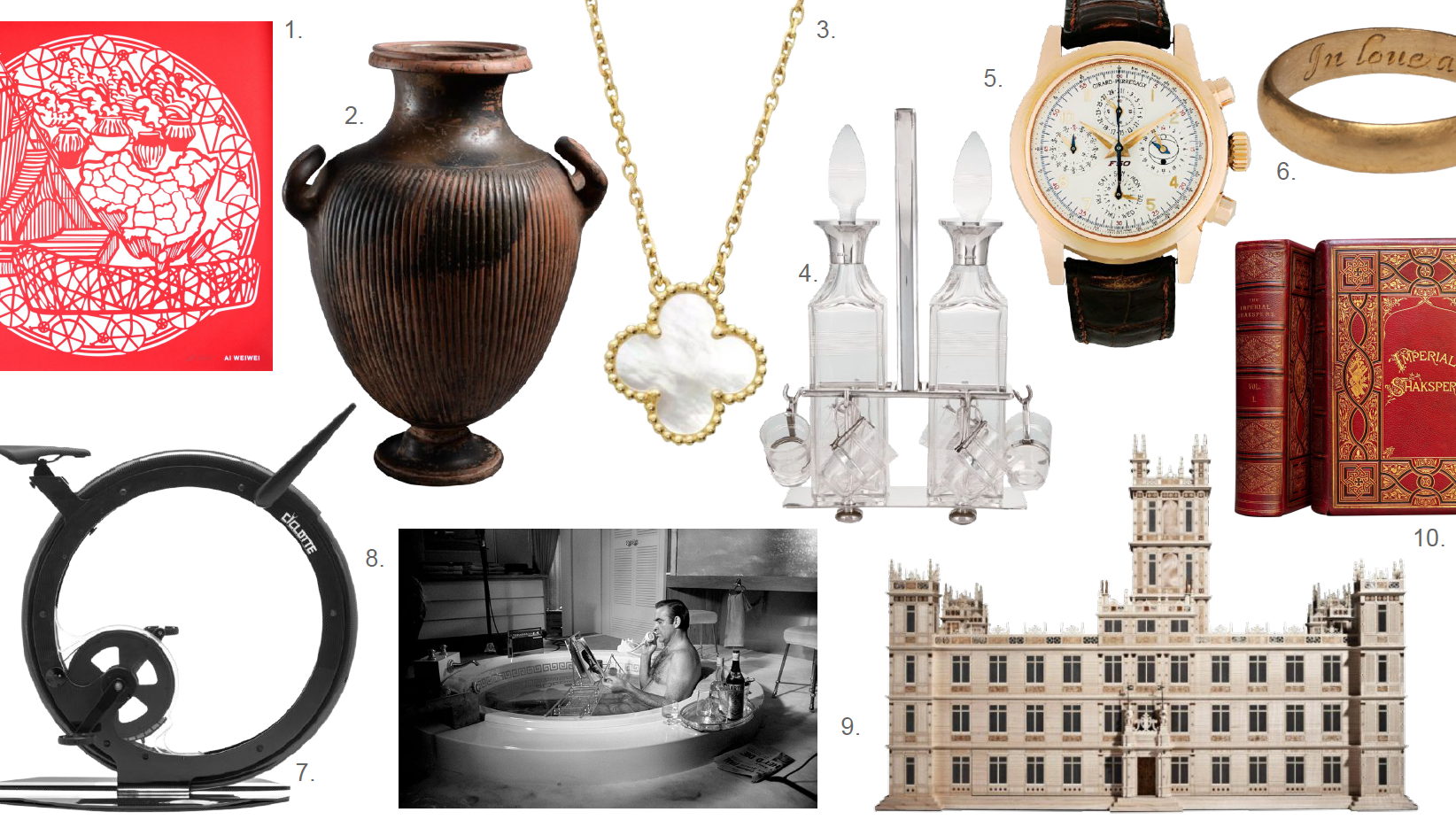 ---
LEADING MARKET INSIGHTS
​​
​1stDibs looks inwards to its internationally represented sellers and designers to discover and forecast emerging trends in buyers' and interior designers' interests across all its offerings.
​​
​To be published this November, 1stDibs will release its 2022 Designer Trends Report, offering invaluable insight to the design market, trends, and expectations for the year ahead.
​​
​This global data and expertise allows 1stDibs to curate a platform that connects buyers with emerging designers ahead of the trends. Highlights from the upcoming report include:
93% of interior designers surveyed expect sustainable materials to be the key design trend for 2022
The highly anticipated colours of 2022 are expected to span a palette natural hues, from dark green to sage, and burnt orange to tan
1970s interiors are expected to remain the most popular decor trend for 2022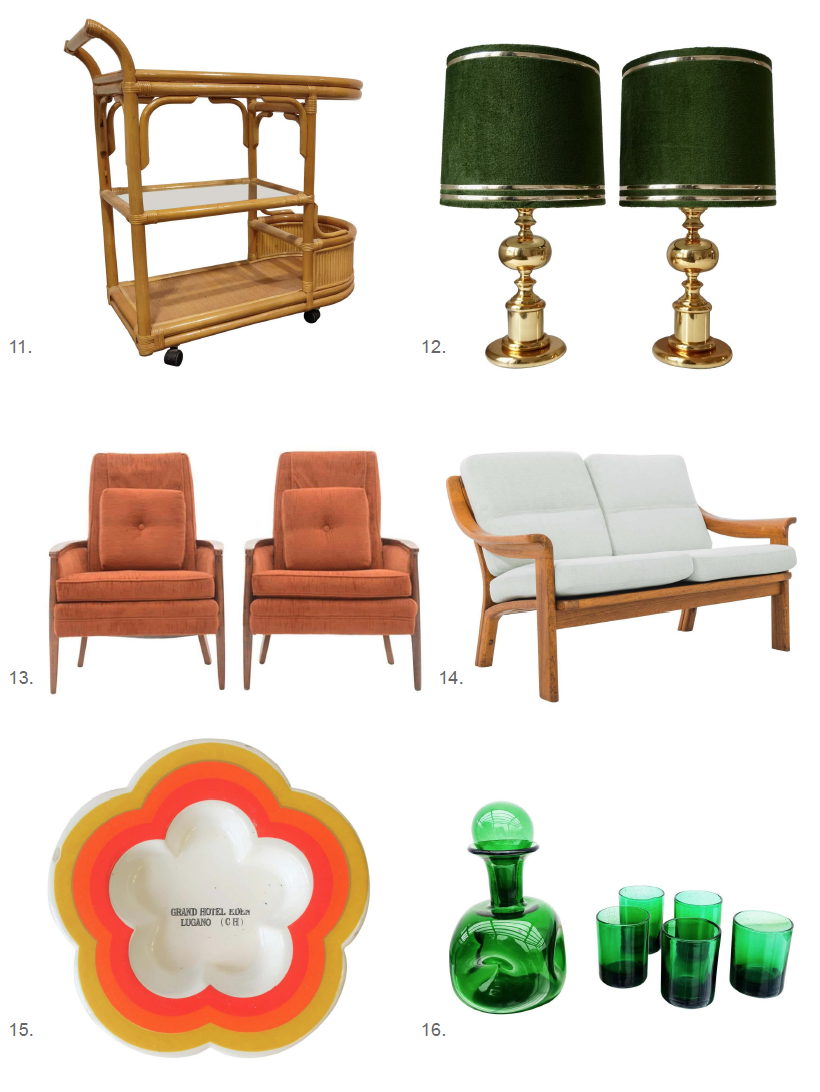 ---
NOTES TO EDITORS
LA DOUBLEJ DEBUTS HOMEWARE EXCLUSIVELY ON 1STDIBS
​(L-R) Dessert Plate in Cubi - Giallo; Espresso Cup in Cubi - Giallo; Oven Glove in Cubi -Blu; Apron in Slinky - Rosso; Cushion with Fringing in Cubi - Oro. All available on www.1stdibs.co.uk
​​
​LUXURY GIFTING MEETS SUSTAINABLE SHOPPING
​(1) Ai Weiwei, Map of China, from the Papercut Portfolio, 2019, £5,000; (2) Greek Black Glazed Pottery Hydria, £11,179.68; (3) Van Cleef & Arples 18k Yellow Gold MOP Vintage Alhambra Pendant, £2,124.14; (4) Pair of Liqueur Decanters with Shot Glasses by Hukin & Heath Birmingham, 1912, £2,832.19; (5) Ferrari Perpetual Calendar Chronograph Wristwatch by Girard-Perregaux, £24,222.64; (6) Antique English Gold Band 'Posey' Ring, £4,844.53; (7) Ciclotte Bike in Carbon Fiber by Luca Schieppati, £13,928.45; (8) Terry O'Neill Sean Connery as Bond, 1971, £2,100; (9) Highclere Castle Jewellery Box, £65,000; (10) 'Book Sets' 2 Volumes, William Shakespeare, The Complete Works, £3,353.90. All available on www.1stdibs.co.uk ​ ​
​​
​CURATED AUCTIONS
​Pair of Figural Full Body Carved Teak Lioness Hunting Lodge Chairs, starting auction bid £375; Pablo Picasso Colombe sur lit de paille 1949, £13,543.93; Grosfeld House Slipper Chair, starting auction bid £2,631. All available on www.1stdibs.co.uk ​
​​
​LEADING MARKET INSIGHTS
​(11) Vintage Bamboo Trolley, 1970s, £524.92; (12) 1970s Modern Brass and Velvet Table Lamps, £1,556.61; (13) Pair of circa 1970s Vintage Armchairs, Upholstered in Burnt Orange Fabric, £3,418.45; (14) 1970s Danish Modern Teak Loveseat, £2,275.17; (15) Italian Postmodern Jewellery Dish Vide-Poche Catchall, ca. 1970s, £360.84; (16) Blown Glass and Carafe Service, France, 1970s, £596.70. All available on www.1stdibs.co.uk ​
---
FOR PRESS RELEASE ENQUIRIES PLEASE CONTACT:
​[email protected]