1STDIBS LAUNCHES FLOWER GANG
1stDibs launches its largest NFT exhibition to date, comprised of 100 botanical-inspired NFTs by 100 artists, curated by acclaimed photographer and filmmaker Anna Condo
---
The leading online marketplace for extraordinary design, 1stDibs, is not only a destination for luxury vintage and custom-made furniture, jewellery, art and fashion, but also high-calibre NFTs. Presenting a programme of monthly curated exhibitions featuring top crypto-artists, the 1stDibs NFT Art Marketplace continues 1stDibs' mission to promote curation, quality, and authenticity that have led it to become a leading destination for those seeking the most beautiful things on earth.
​​
​The latest NFT exhibition Flower Gang, comprises over 100 NFTs by 100 artists working within the fields of art, illustration, painting, dance, spoken word, and music. Curated by acclaimed photographer and filmmaker Anna Condo, Flower Gang examines the relationship between humans and nature, exploring the visual, emotional, and conceptual power of the botanical world.
"I wanted a giant bouquet of creatives, not only to showcase the scope of contemporary talent that's out there, but for viewers to see how strong this subject matter is." - Anna Condo ​ 
---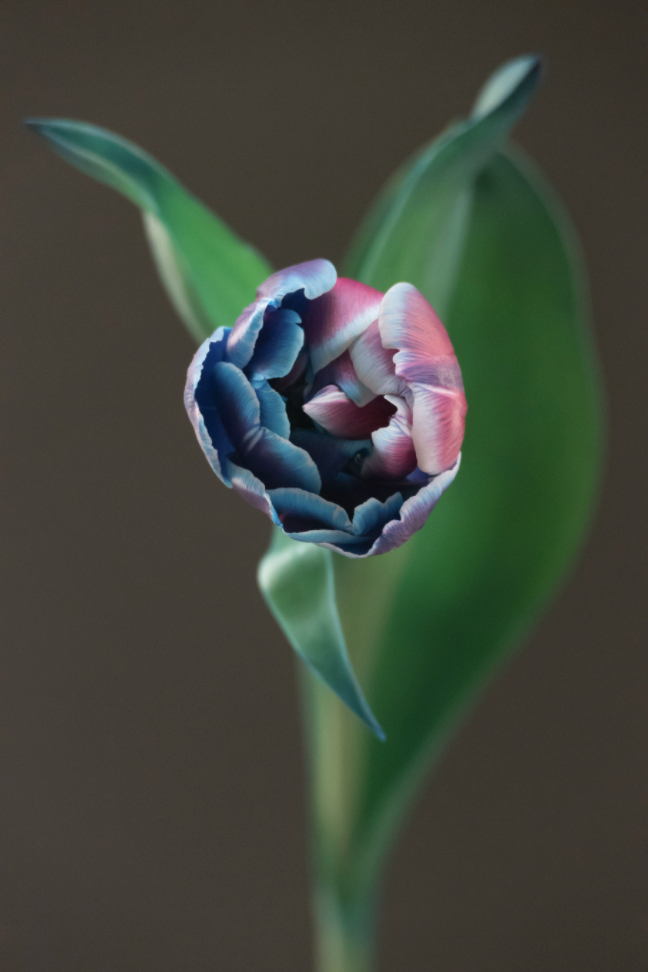 For Flower Gang, Condo, who has been exclusively shooting flowers for nearly a decade, presents Tulip Mania - a photographic still life of a two-toned red and blue tulip. The piece remains true to Condo's signature style, presenting the flower at close range, focusing on its textural complexities and intricate petal formation.
"It almost looks like it's coming out of the metaverse which empowers the flower. There's no Photoshop, no tinting and while the realism is evident, the flower is a sort of abstraction. It's coming at you, confronting you, yet it remains ethereal and mysterious." - Anna Condo
---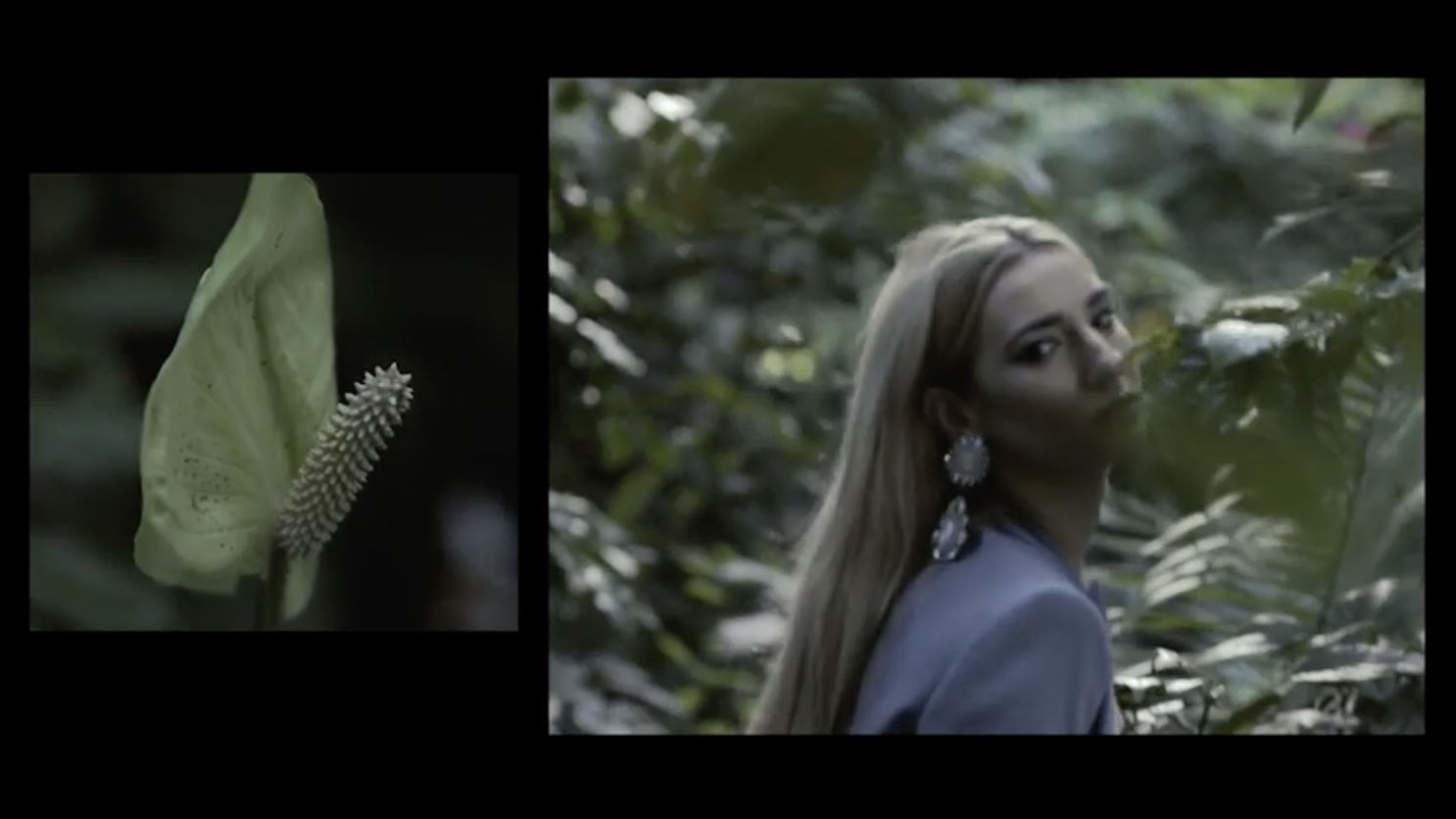 Flower Gang presents NFTs from a variety of artistic fields, including several choreographic pieces, with Condo being a big supporter of the NFT dance community. One such piece is by Ukrainian dancer Irina Angles, who has created an evocative performance titled Florametry. ​
​​
​Meanwhile, Colombian author Ana Maria Caballero explores the art of verse. Caballero has composed a poignant poem, The Names of Flowers, exploring the concept of time and our desire to continue to learn.
---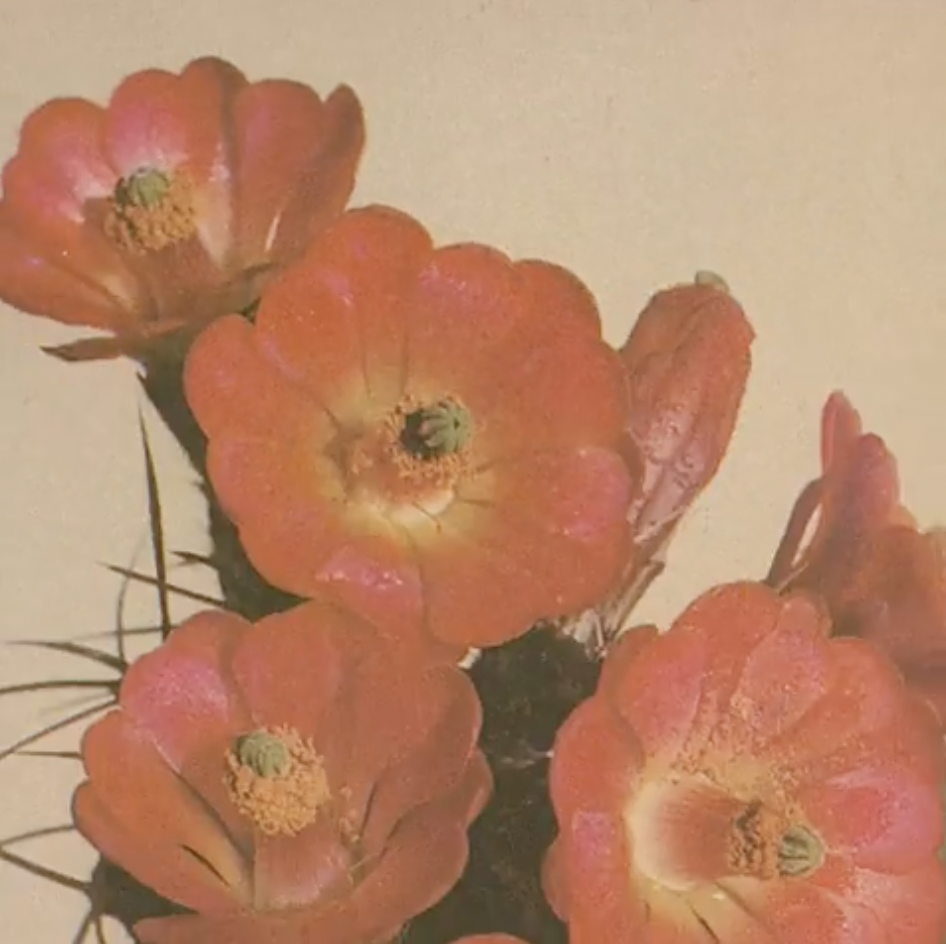 Multidisciplinary artist, Madeline Cass has created a floral GIF, claret cup cactus. The piece, with a distinctly vintage feel, offers the illusion of melting flowers. Cass primarily works within photography, poetry, painting, and drawing, and uses these tools to examine the multitude of relationships between art, science, nature, and humanity. 
---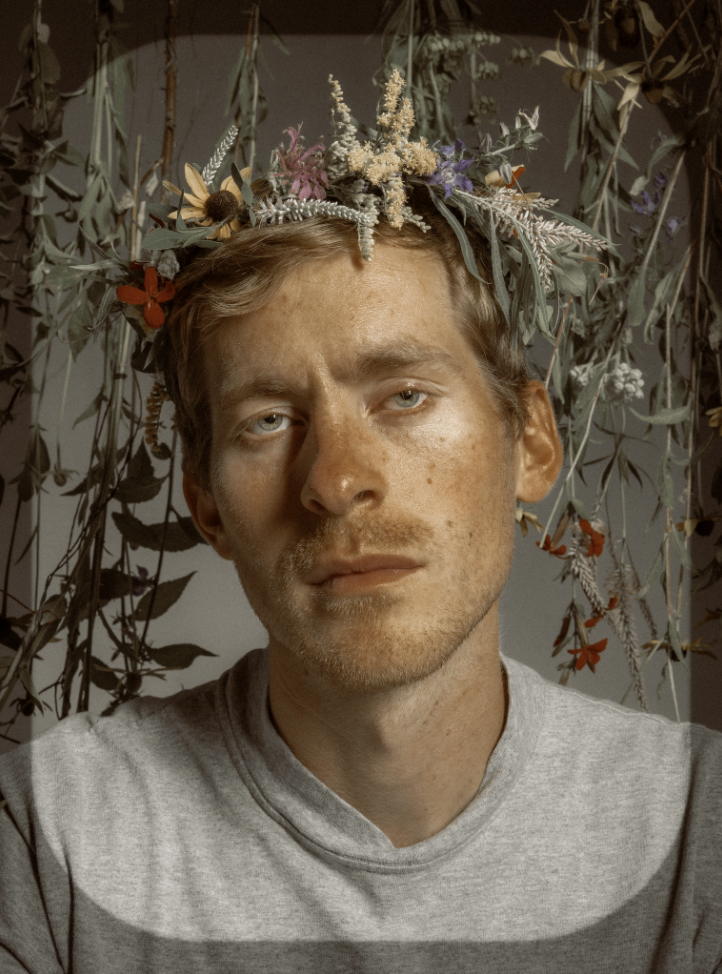 For Flower Gang, Chicago-based photographer Summer Wagner presents Prairie Dream - a portrait of a man wearing a crown of flowers. Inspired by Illinois prairies, the piece has iconographic overtones. The portrait offers a dual storyline - one of a strong yet gentle prince, and the other of a delicate yet wild prairie-scape. Wagner seeks to present these two seemingly contradicting elements, challenging the notions we may project onto ourselves through the traditionally accepted gender binaries. 
---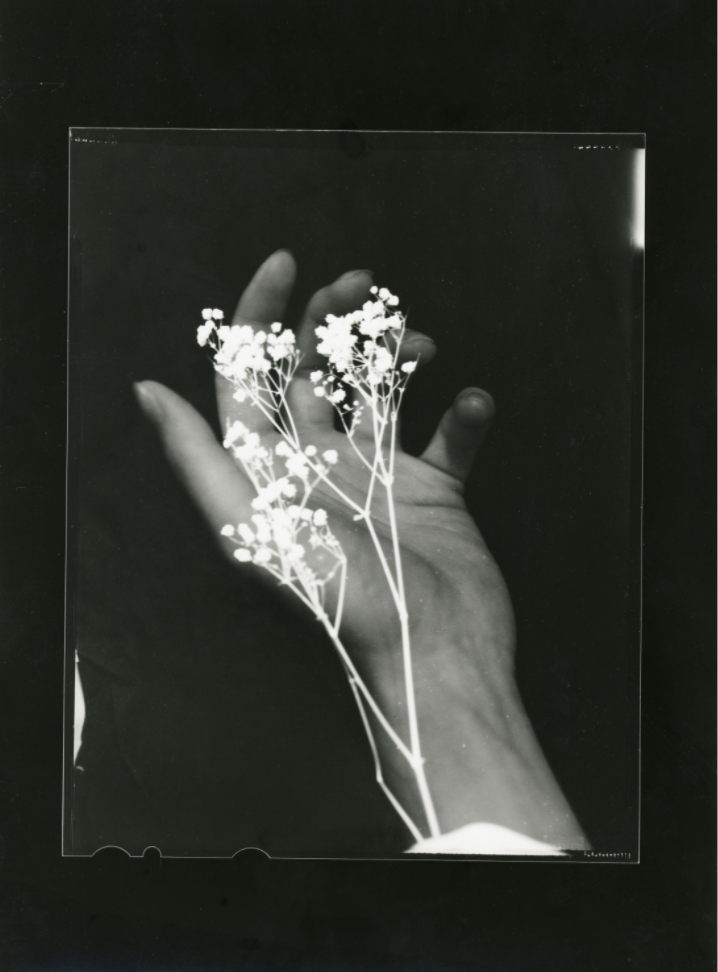 Canadian Felix Denomme's artwork Wallflower - Form Study shows a black-and-white hand superimposed with a silhouette of a flower stem. Denomme's work frequently engages with the oft-perceived conflict between technology and the natural world. Interested in the perceived detachment to nature in our day-to-day life, Denomme feels the impact of being unable to escape technology for a long period has left him feeling alienated from nature. In exploring the relationship between human form and flowers, Denomme seeks comfort and a reminder that humans and plants are both products of the natural world. 
---
Further highlights from Flower Gang include: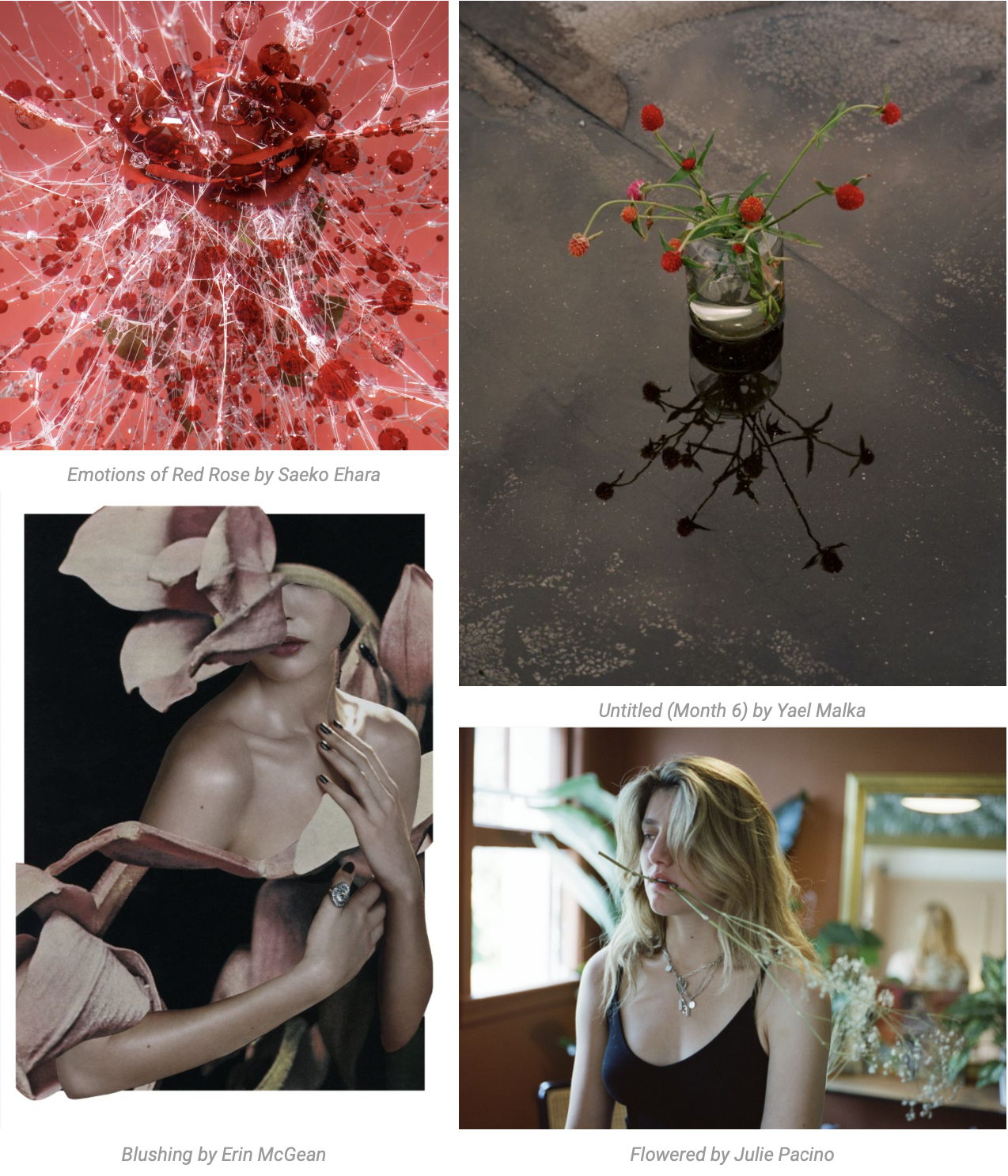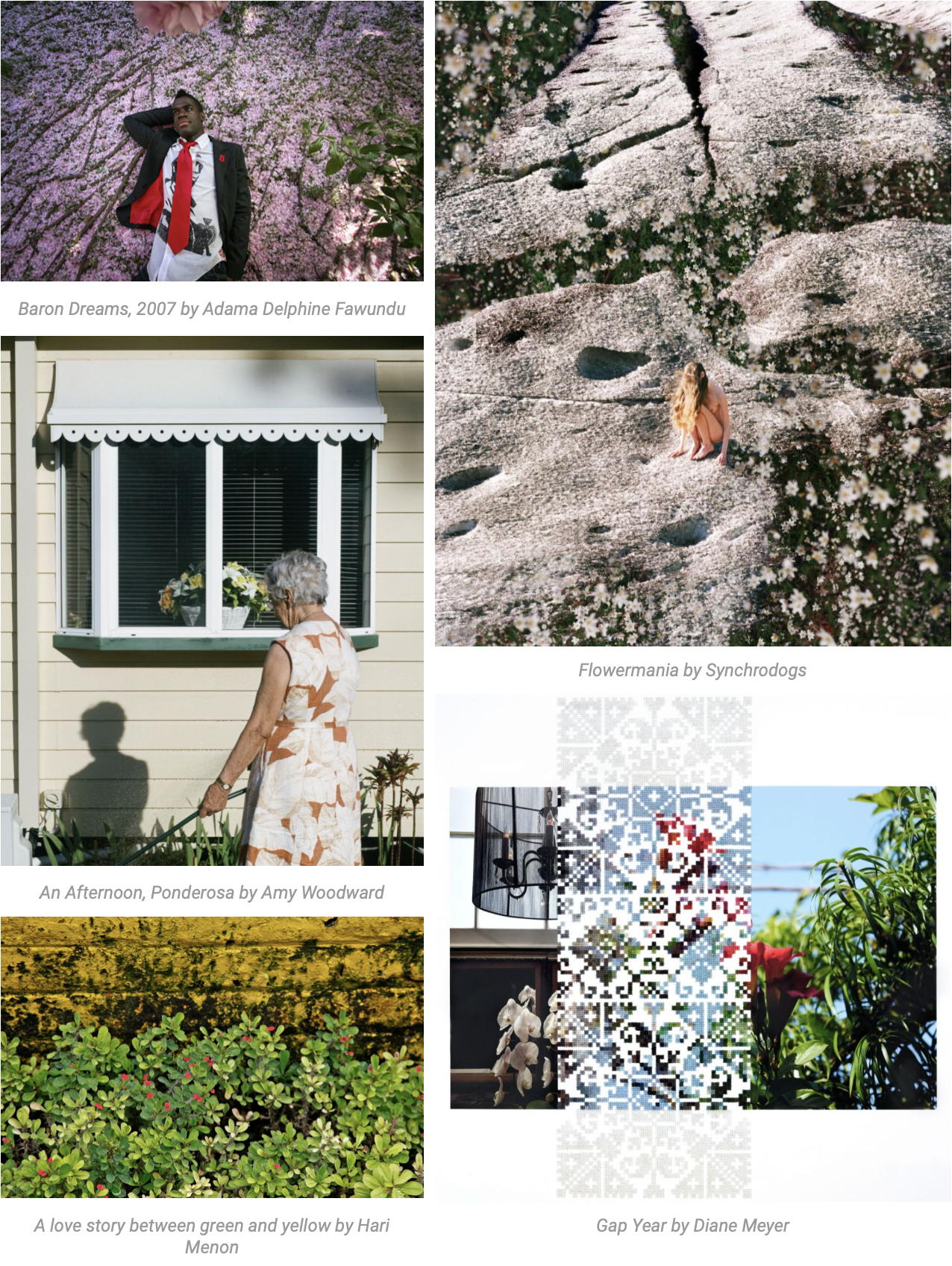 ---
NOTES TO EDITORS
About 1stDibs
1stDibs is a leading luxury marketplace for extraordinary design, connecting design lovers worldwide with coveted sellers and makers of vintage, antique, and contemporary furniture, home décor, ​ fine art, jewellery, watches and fashion.
1stDibs categories
Furniture & Home Decor - Antique and vintage furniture, collectible design and contemporary pieces from the 21st century's most innovative artisans, studios and world-renowned brands, ranging from Charles & Ray Eames and George Nakashima to Faye Toogood and Fornasetti
New & Custom - Made-to-order and customisable designs in furniture, lighting and decor, with the potential to specify custom materials, detailing, size and finishes
Art - Fine art from a wide range of artists, ranging from Old Masters to modern Pop Art icons to today's emerging talents, and augmented by 1stDibs' proprietary NFT marketplace offering a curated selection of digital artwork in monthly exhibitions
Fashion - A trove for connoisseurs filled with rare, collectible pieces from the most iconic designers and fashion houses of the last century, contemporary luxury accessories and sustainable shopping options for vintage lovers
Jewellery & Watches - Antique, vintage and estate pieces for those who want to channel the romance of the past and contemporary creations for those with forward-thinking style, the category includes investment pieces from iconic jewellery houses and leading watchmakers
---
United Kingdom: www.1stdibs.com/en-gb | France: www.1stdibs.com/fr | ​
​Germany: www.1stdibs.com/de
---
Instagram | Twitter | Facebook | Pinterest | App Store
---
For all EUR press enquiries, please contact: 
Camron PR: [email protected]