1STDIBS GIFTS IN STOCK FOR THE HOLIDAY SEASON 2022
Each holiday season 1stDibs comes into its own as the one-stop-shop for holiday gifting. As the leading online marketplace for vintage, antique and contemporary items, shoppers won't be short of gifting options. Highlights below include products from 1stDibs' New & Custom range - an expansive collection of new, custom, and made to order items from the most innovative makers and brands in the contemporary space.
With price points catering for every budget, 1stDibs offers a wide array of affordable gifting options, making for the perfect stocking fillers and thoughtful holiday gifts - from Kontra's sleek Dali Vase for the interiors enthusiast, to the stylish "mushroom" plate by French chef, Alain Passard, for the host. ​
1stDibs is offering free shipping on all items included in the Gift Guide collection with the code "FREESHIP". The offer applies to local and international deliveries and covers shipping costs up to $200, or the equivalent amount in the local currency.
---
The Cosmopolitan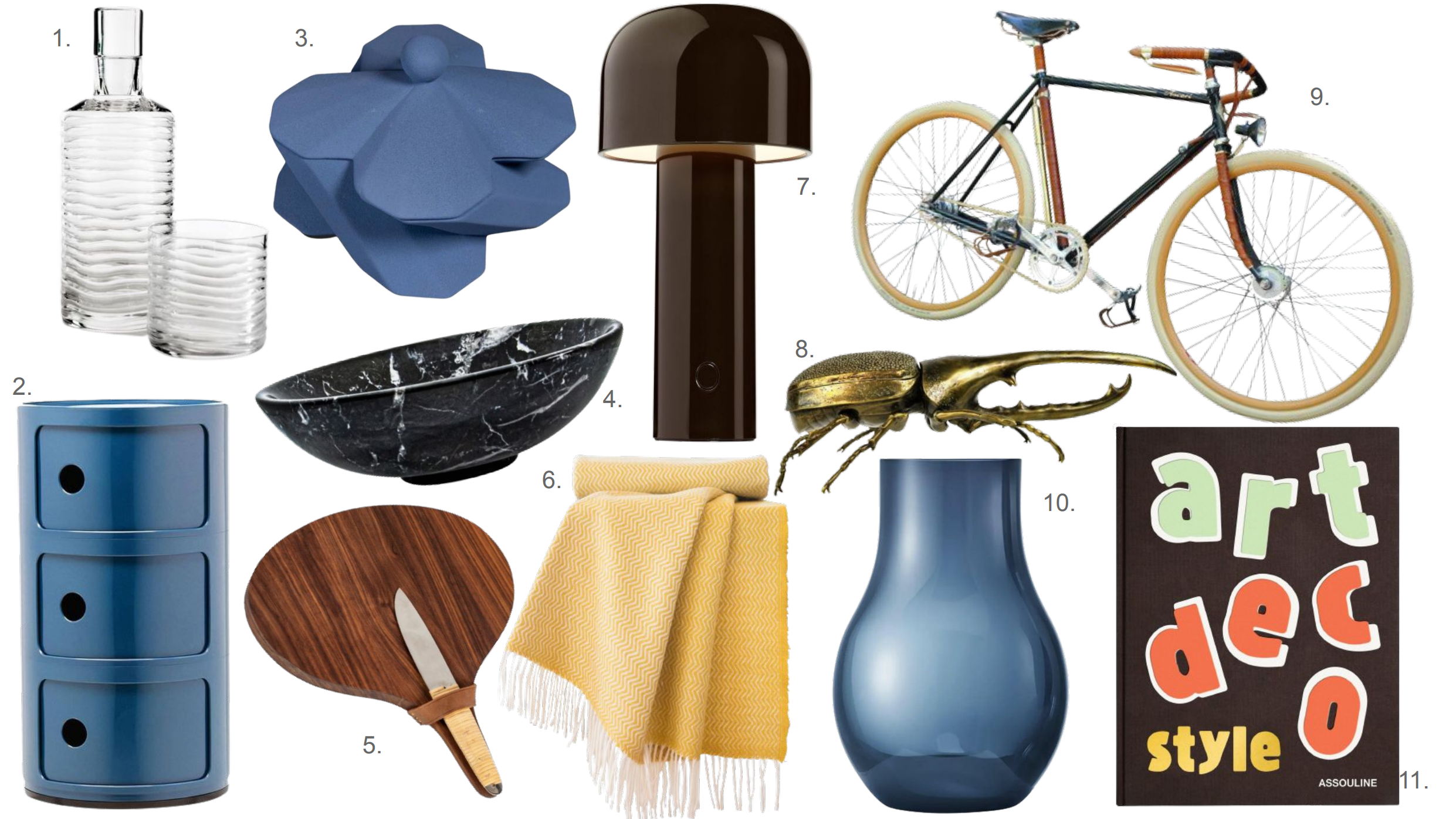 ---
The Entertainer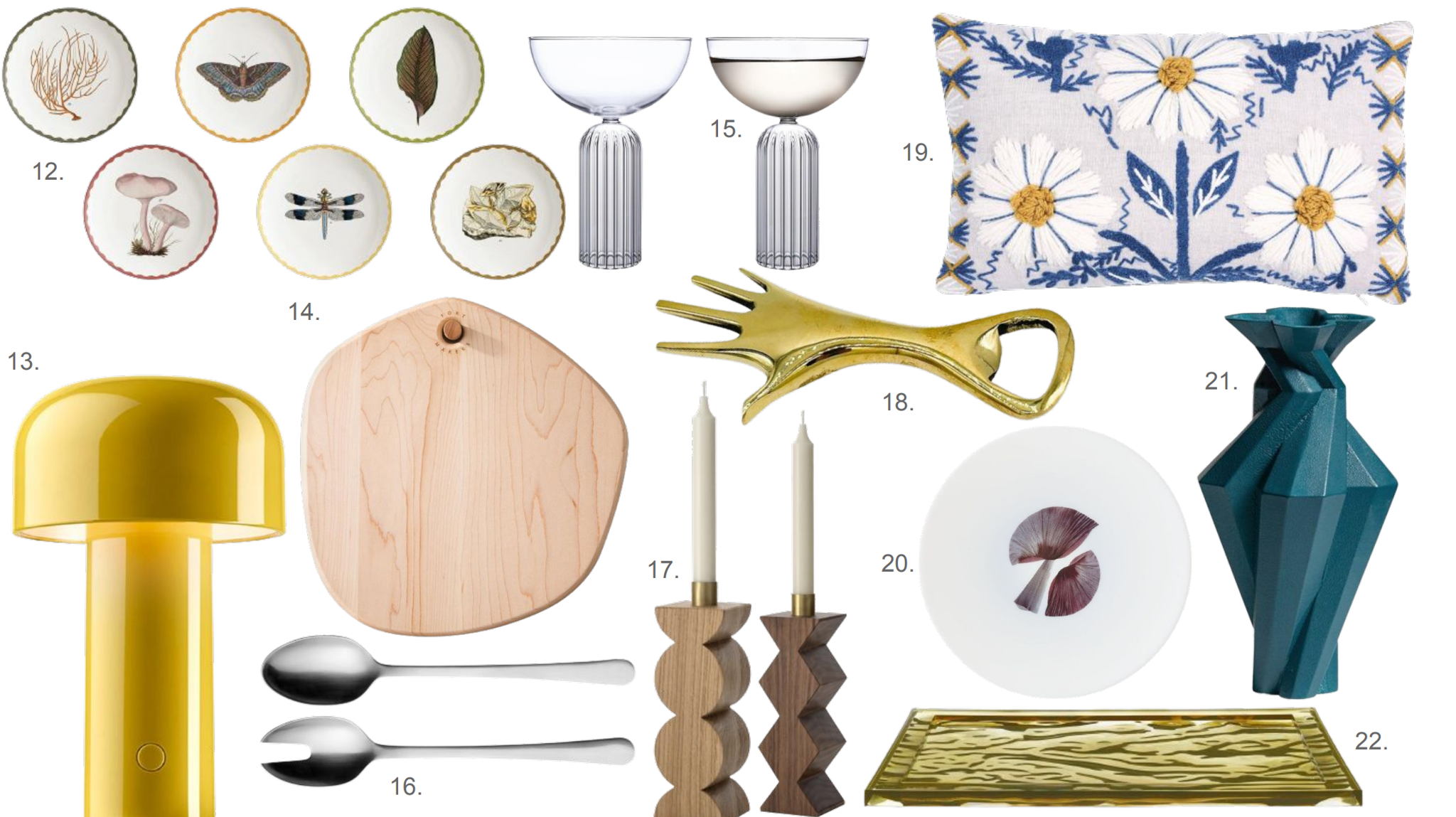 ---
The Eclecticist ​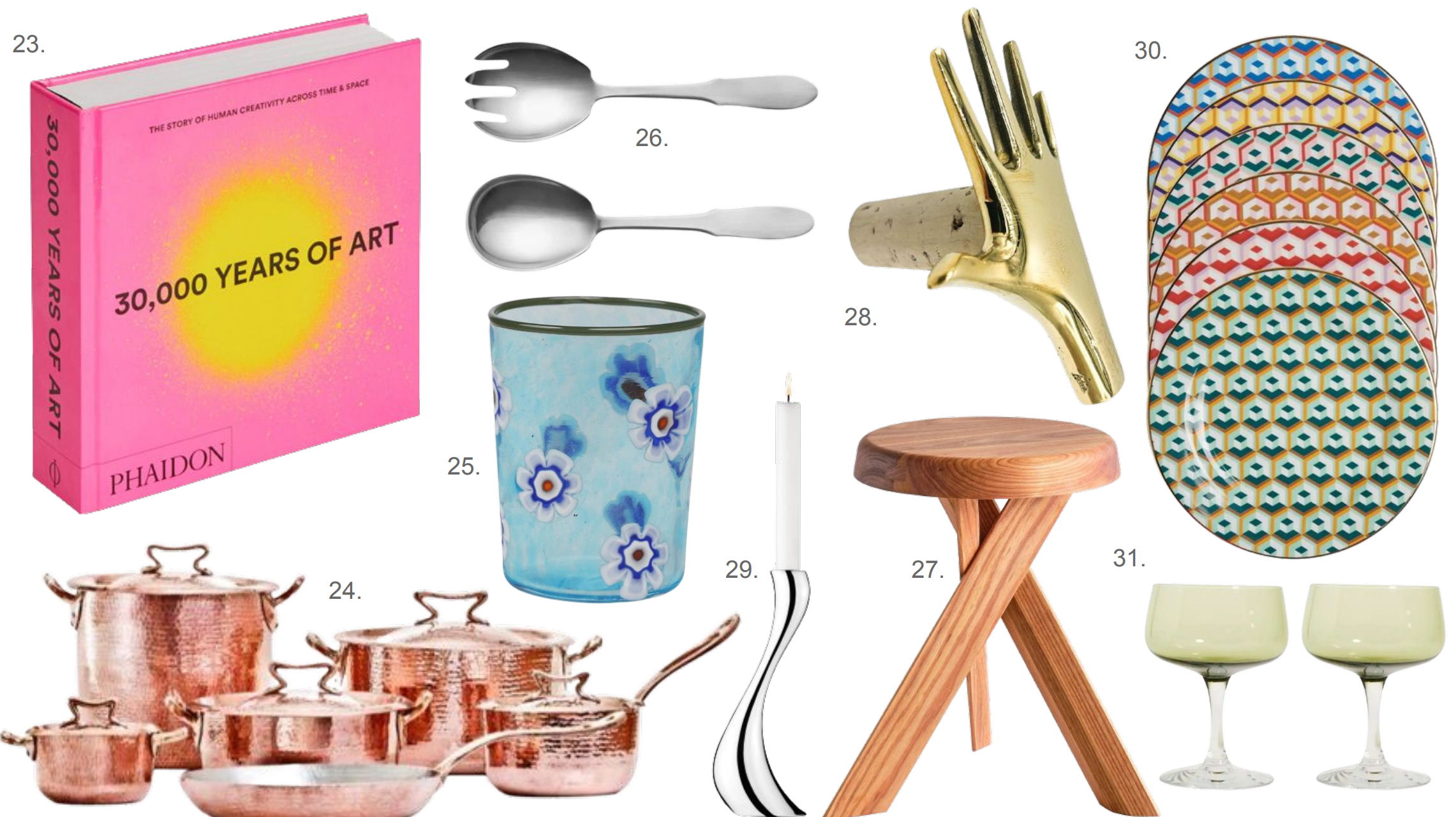 ---
NOTES TO EDITORS
(1) Cut Crystal Glass Barware Set, £729; (2) Kartell Componibili 3-Tier Drawer in Blue by Anna Castelli Ferrieri, £240; (3) Fortress Treasury Box in Blue Ceramic, £402.62; (4) Handmade Small Fruit Bowl in Black Marquina Marble, £169; (5) Carl Auböck Walnut Board and Cheese Knife, £707; (6) Hand Finished Wool Blanket in Yellow Wave, £295; (7) Bellhop Dark Brown Wireless Desk Lamp, £245; (8) HERCULES SCARAB by Ginger Brown, £640; (9) Ascari Copper Custom Bicycle, £8,008; (10) Georg Jensen Medium Vase in Blue, £155; (11) Art Deco Style Poster, £84.
(12) Cabinet de Curiosités Porcelain Bread Plates, £240; (13) Bellhop Yellow Portable Wireless Table Lamp, £245; (14) "Hexagon Pebble" Maple Wood Cutting Board, £84; (15) Pair of Czech Contemporary Champagne Glasses, £204; (16) Georg Jensen Copenhagen Serving Set by Grethe Meyer, £61; (17) Constantin Candleholders in Solid Oak and Brass, £235; (18) Carl Aubock Brass Hand Bottle Opener, £351; (19) Schumacher Marguerite Embroidery Pillow in Blue & Ochre, £224; (20) Bread Porcelain Plate By The Chef Alain Passard "Mushroom", £31; (21) Fortress Spire Vase in Blue Ceramic by Lara Bohinc, £295.26; (22) Fortress Spire Vase in Blue Ceramic, £295.
(23) 30,000 Years of Art, £26; (24) Amoretti Brothers Copper Cookware Set, £2,215; (25) Theo Drinking Glass 'Goto', £117; (26) Georg Jensen Serving Set in Steel Matte by Gundorph Albertus, £79; (28) Carl Aubock "Palm" Hand Cork Stopper, £266; (29) Georg Jensen Candleholders in Stainless Steel by Constantin Wortmann, £150; (30) Desert Plates Colourful Mix Cubi Print by La DoubleJ, £312; (31) Sheer Green Cocktail Glasses, £80.
All available at www.1stdibs.co.uk
---
FOR PRESS RELEASE ENQUIRIES PLEASE CONTACT: