CHARLOTTE PERRIAND AT 1STDIBS
Gen-Z leads the stampede for Perriand's work ahead of upcoming Design Museum retrospective

June 2021: This June, the Design Museum puts a spotlight on Charlotte Perriand, a pioneer of Modernism in France who championed good design for all. Typically regarded as one of the most influential figures in 20th-century design and architecture, Perriand's aesthetic subtly evolved throughout her long career, moving from the tubular steel furniture of the "Machine Age" to a lyrical naturalism.
Online marketplace and destination for design lovers, 1stDibs, is well versed on Perriand's popularity, currently offering over 470 of her designs from 127 sellers worldwide. It's seen demand for Modernist furniture growing steadily this past year, and the highly anticipated retrospective has sparked even greater interest in the designer's prized works, most notably from Gen-Z:
Age bracket searching for the most Perriand designs in 2021 is 24-25 year olds
The LC2 Petit Confort Chair, which has over 22,000 hashtags on Instagram, is one of its bestselling designs, alongside the Berger Stool and CP-1 Wall Lights
'Mid-Century Modern' is the most popular furniture style in 2021
Its highest selling Perriand design was an original Cansado sideboard, listed as 65,000 Euros and sold in April 2020
Anthony Barzilay Freund, 1stDibs Editorial Director, comments:
"Charlotte Perriand was a true trailblazer of the modernist movement, but because she was a woman collaborating with powerful men — Le Corbusier, Pierre Jeanneret and Jean Prouve, among them — she never got the credit she deserved. As a new generation of collectors is as driven to right historical wrongs as they are compelled by discovering undervalued or overshadowed talents, we've seen a rise in interest for furniture by Perriand and other female icons of modernism, such as Eileen Gray, Annie Albers and Lina Bo Bardi. "
1stDibs currently sells many of the designs showcased at the Design Museum's new exhibition, including the iconic Chaise Longue Basculante, Fauteuil Pivotant, and the Nuage shelving unit.
See highlights below, full offering available at www.1stdibs.co.uk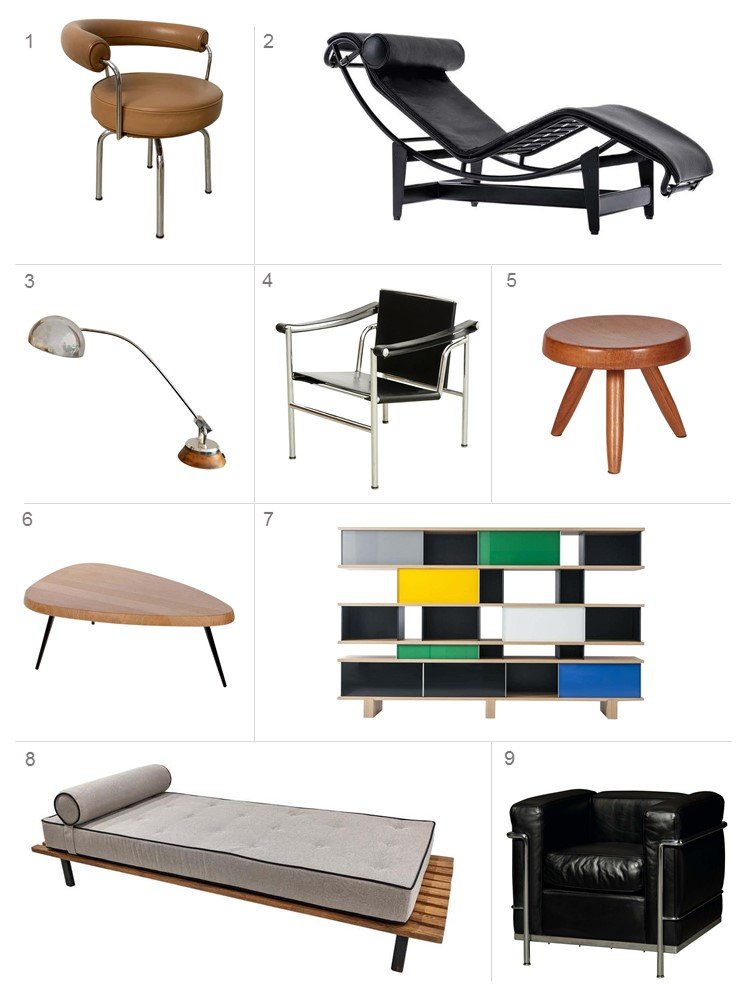 Ellie Rains
Account Manager
Camron
7th Floor, 17 Slingsby Place,
London WC2E 9AB
Office: +44 (0)20 7420 1700
Mobile: +44 (0)7881 370 517
Follow @CamronPR: Twitter | Instagram | Facebook
LONDON | MILAN | NEW YORK | LOS ANGELES | SHANGHAI
CAMRON PR - AN MTM COMPANY, A GLOBAL NETWORK DEDICATED TO DYNAMIC BRAND ACTIVATION
Registered in England No. 1331647 at 17 Slingsby Place, London, WC2E 9AB. Vat No. 235 353671
The contents of this email message and any attachments are intended solely for the addressee(s) and may contain Confidential and/or privileged information and may be legally protected from disclosure. If you are not the intended recipient of this message or their agent, or if this message has been addressed to you in error, please immediately alert the sender by reply email and then delete this message and any attachments. If you are not the intended recipient, you are hereby notified that any use, dissemination, copying, or storage of this message or its attachments is strictly prohibited. If you are the intended recipient and would like to be removed from our databases please contact us here.
Please click the link to view our Privacy Notice