1STDIBS HOLIDAY GIFT GUIDE 2022
Celebrate the holiday season with 1stDibs, online marketplace for extraordinary design. Connecting shoppers with thousands of sellers and dealers from around the globe, 1stDibs offers a one-stop shop for highly coveted products across rare vintage fashion, to statement homeware and iconic furniture - making for considered and thoughtful gifts for any design aficionado. ​
​​
​With options ranging through the decades, from a 15th century Japanese Wabi Sabi vase to a 1990s Issey Miyake silk jacket and a made-to-order curvaceous round mirror, highlighted below are our top gifting picks for the on-trend fashionista, the chrysophilist, the bohemian devotee, and more. 
---
The Nature Enthusiast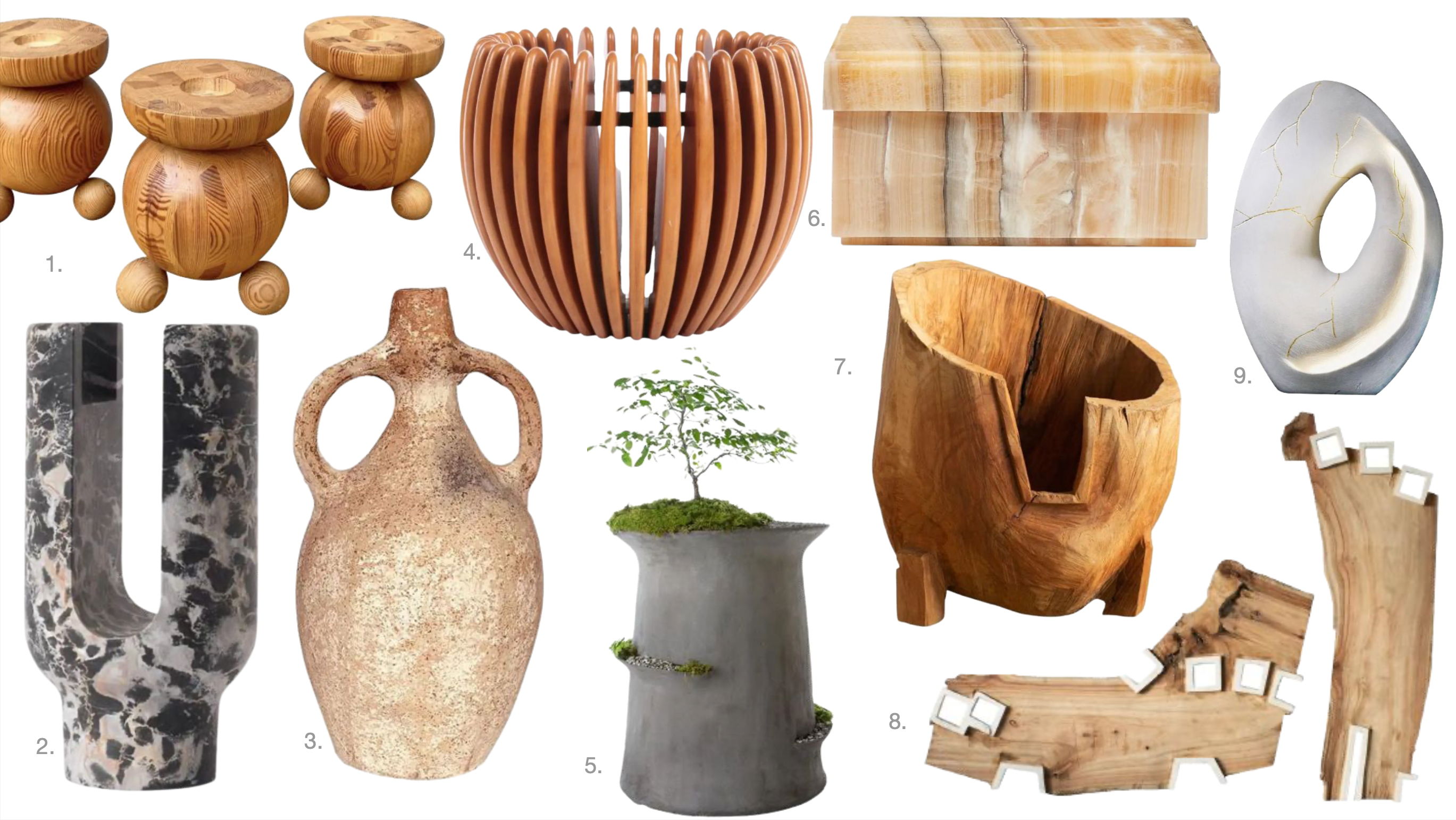 ---
The Design Connoisseur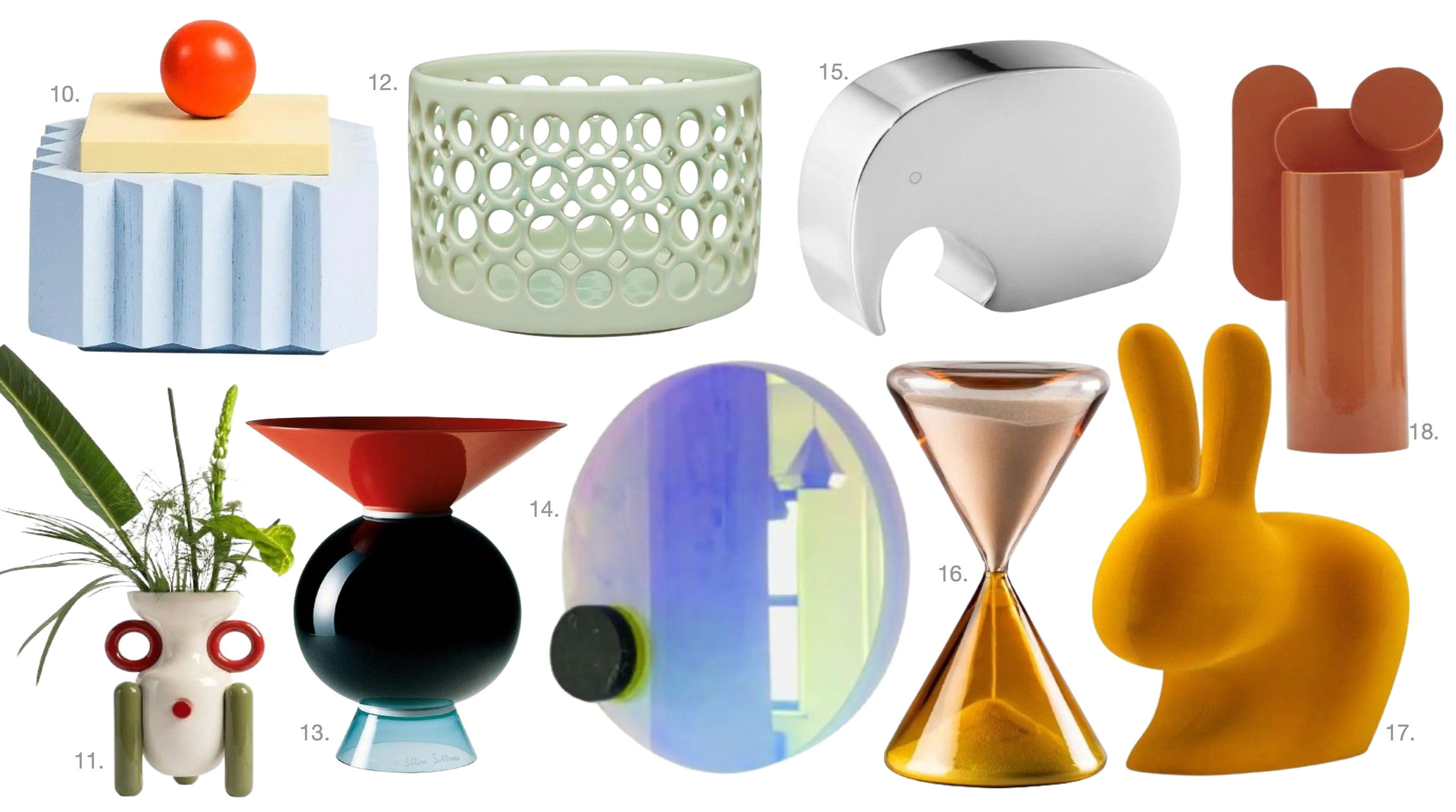 ---
The Minimalist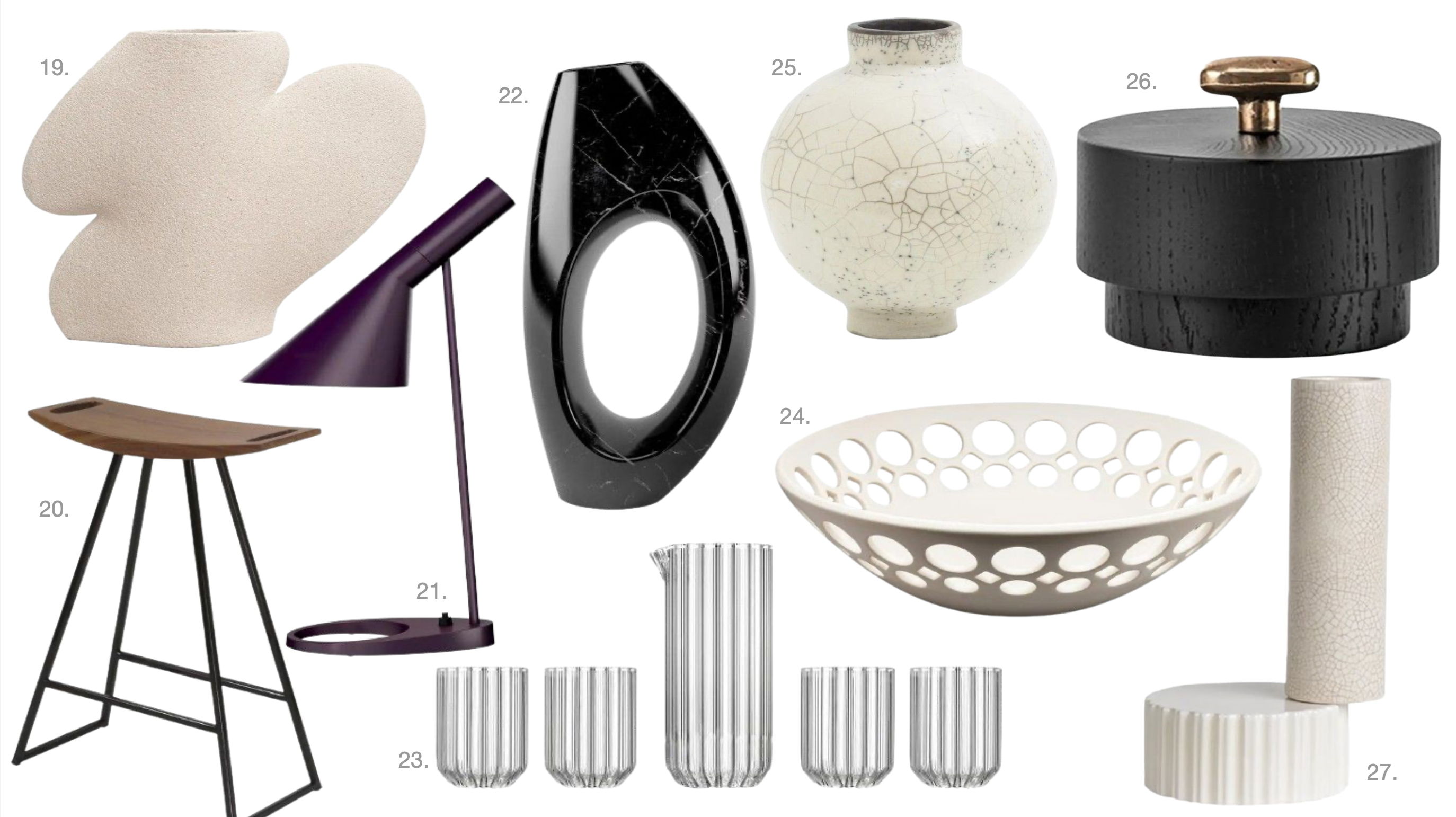 ---
The Maximalist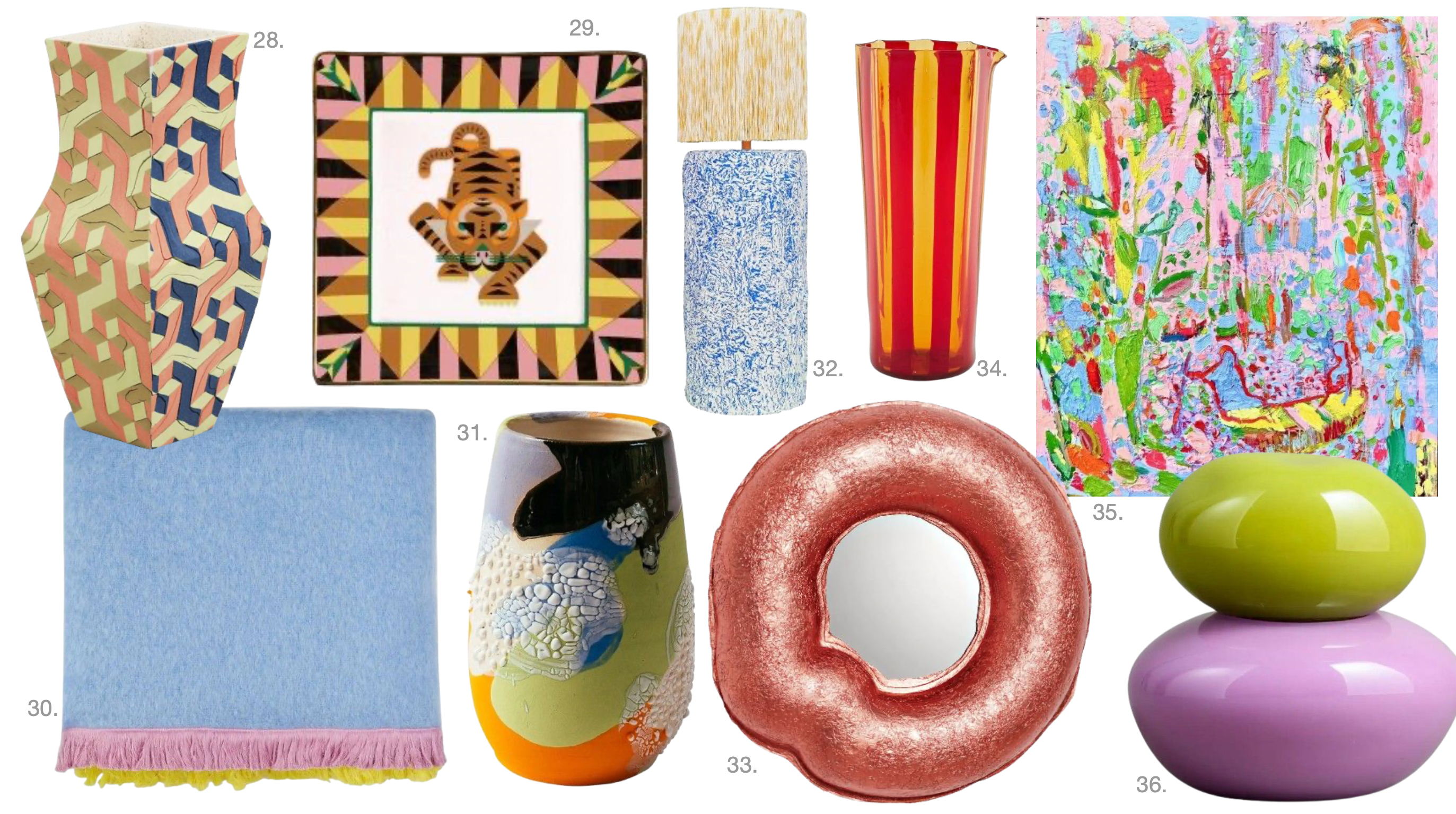 ---
The Chrysophilist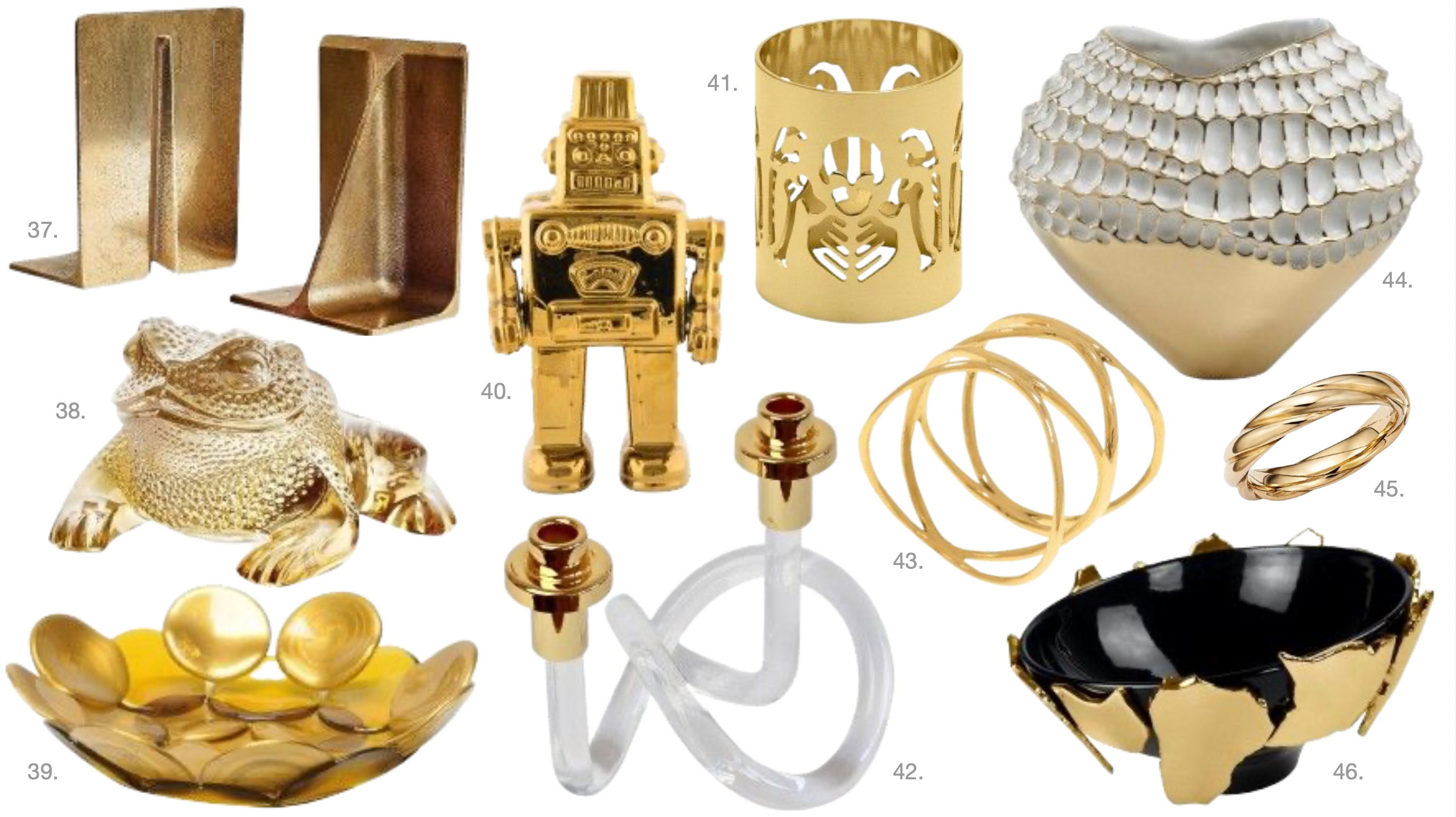 ---
The Fashionista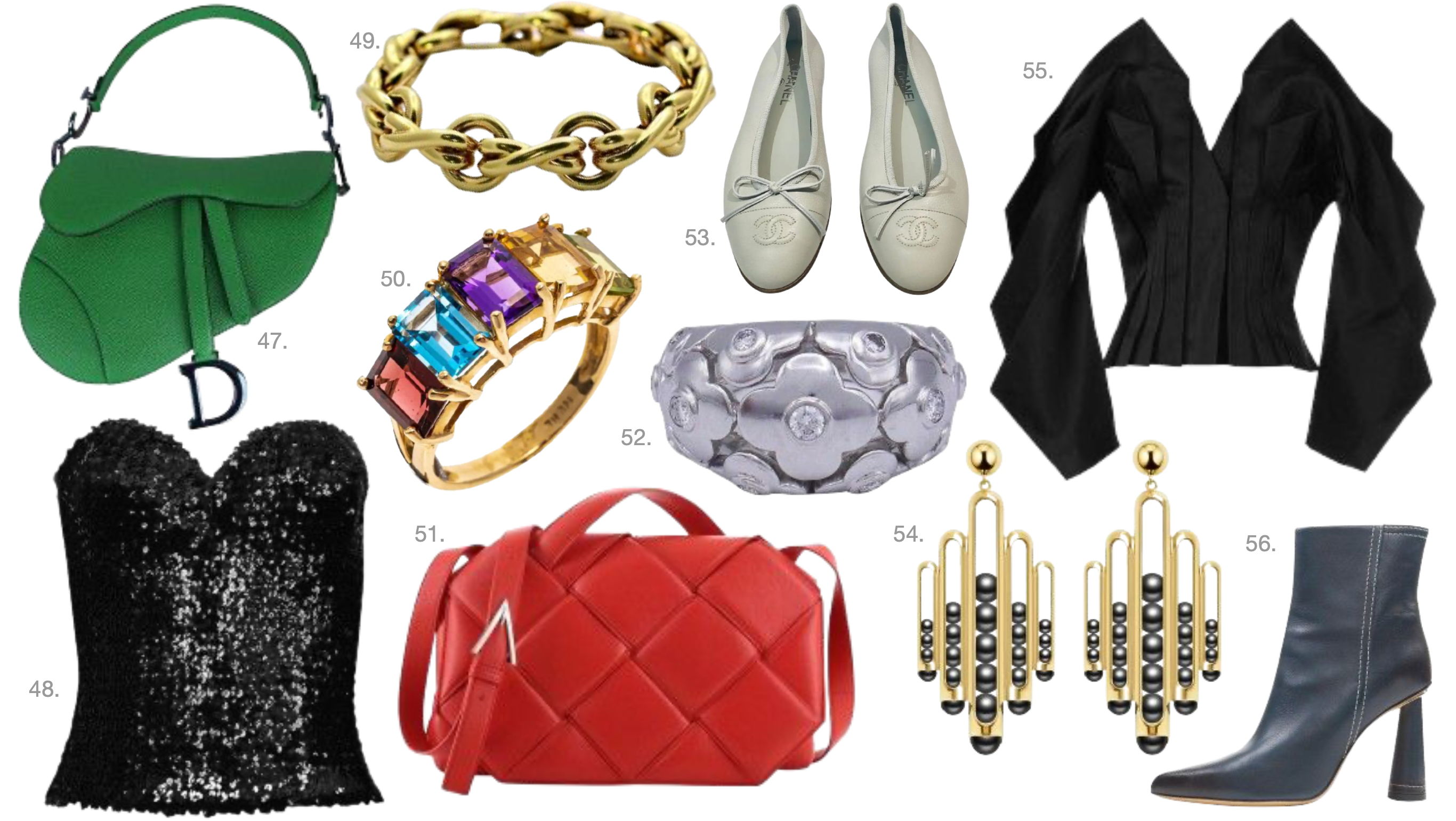 ---
The Host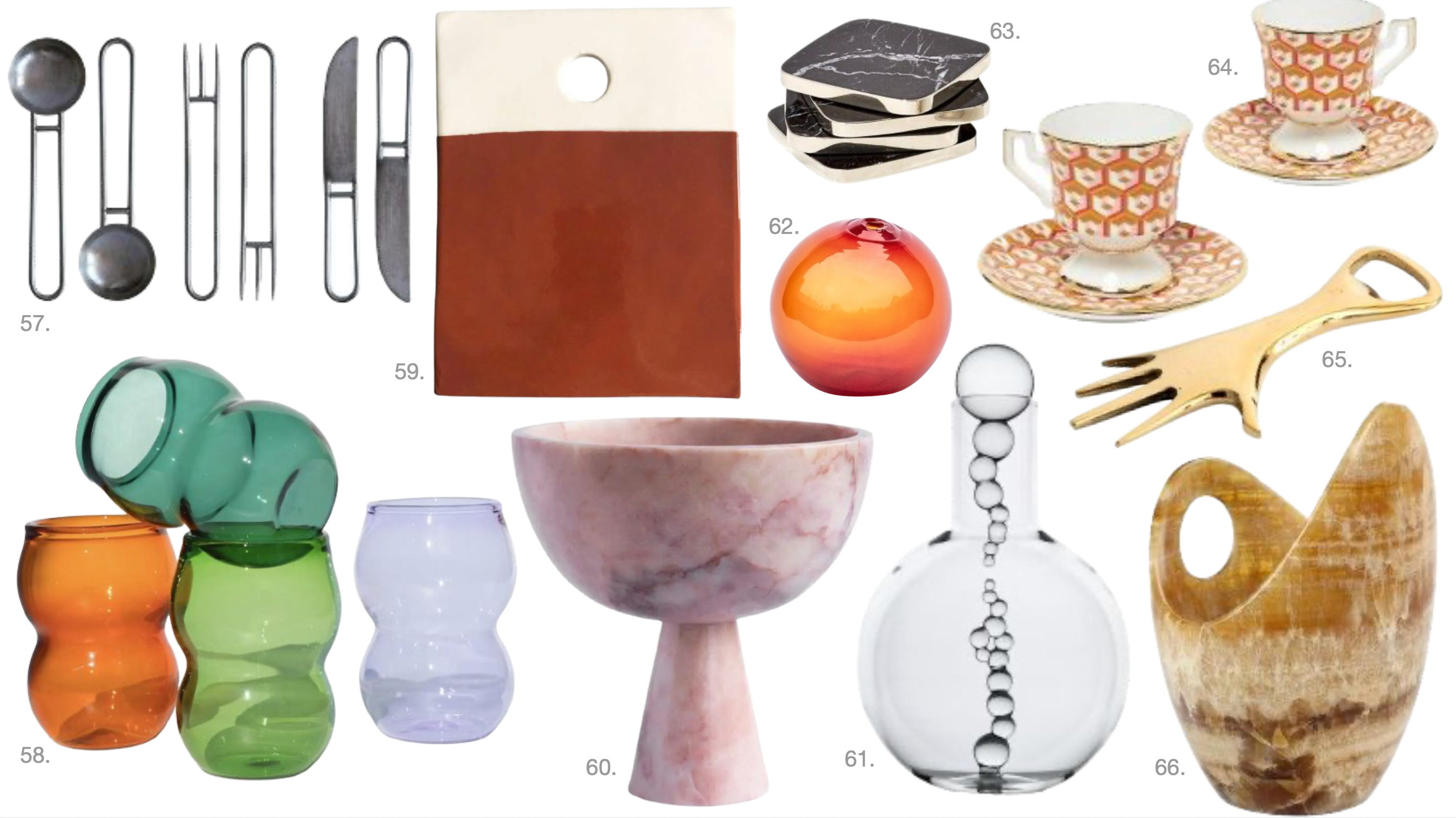 ---
The Bohemian Devotee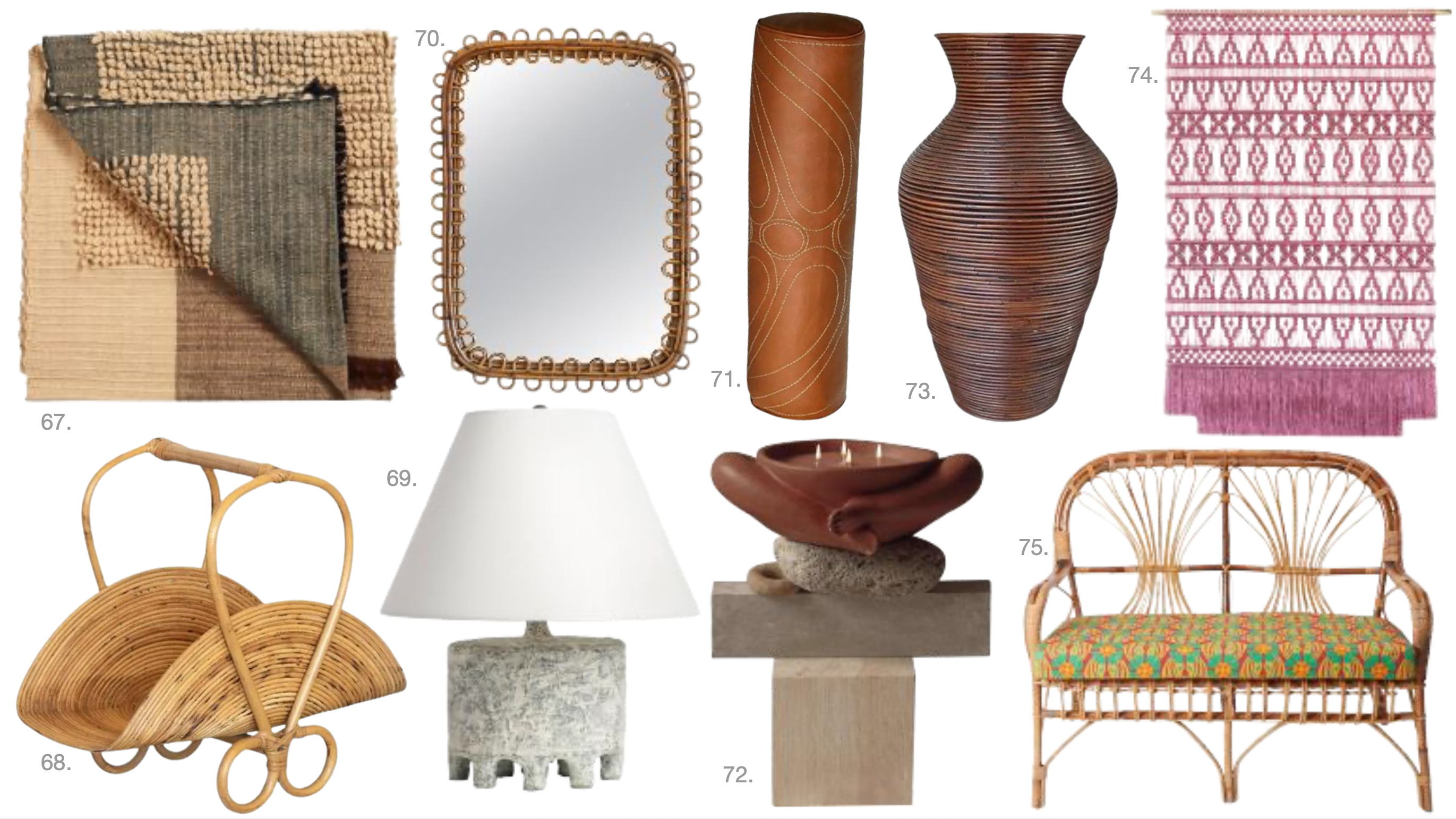 ---
NOTES TO EDITORS
​​
​The Nature Enthusiast
​(1) Set of 3 Large Heavy Duty Pinewood Candlesticks, 1970, £432.38; (2) Portoro Lyra Candleholder by Dan Yeffet, £910.25; (3) Agolla Freckles Terracotta Jar, £131.88; (4) Vintage Large Plant Pot, £512.88; (5) Opiary Concrete "Echelon" Planter, £1,652.68: (6) Unique Onyx Box, £1,175.74; (7) Magazine Holder, £4,237.65; (8) Hiroyuki Nishimura Wall Sculpture, £4,661.42; (9) Kintsugi Lecce Stone Sculpture Lamp, $910. ​
​​
​The Design Enthusiast 
​(10) Scandinavian Modern Design Box, £293.07; (11) Contemporary Glazed Ceramic Explorer Vase, £1,149.25; (12) Pierced Fruit Bowl, £169.51; (13) Geometric Glass Vase by Ettore Sottsass, £2,694.68; (14) Marble "Moon" Mirror, £3,081.57; (15) Elephant Bottle Opener by Georg Jensen, £41.53; (16) Venini Clessidra Hourglass, £1,652.68; (17) Velvet Dark Gold Rabbit Door Stopper / Bookends, £165.27; (18) Arancia di Sicilia Bubble Vase, £847.86.
​​
​The Minimalist
​(19) 21st Century Ellipse N°2 Vase in White Ceramic, £137.92; (20) Roberts Counter Stool Walnut Black, £409.36; (21) Arne Jacobsen 'AJ Mini' Table Lamp, £871.26; (22) Sculpture Vase Vessel, £4,223.69; (23) Contemporary Czech Minimal Carafe Pitcher, £495.81; (24) White Demi Pierced Bowl, £254.26; (25) Japanese Modern Minimalist Vase, £543.05; (26) Constantin Jewel Box in Wood and Bronze, £288.76; (27) 2-Element White Vase, £661.07.
​​
​The Maximalist
​(28) Cody Hoyt "Curved Walls (Twins)" , £10,170.36; (29) Trinket Tray Tiger, by La DoubleJ, £161.03; (30); Pompallier, Hand Embroidered Throw Blanket, £452.54; (31) Acid Camo Stoneware Vase, £847.53; (32) Blue and Yellow Papier Mâché Pilar Table Lamp, £3,559.63; (33) Contemporary Pressed Aluminium Chunk Mirror, £767.16; (34) Campbell-Rey Octagonal Striped Carafe, £280; (35) Paul Wadsworth Temple Garden By The Lake, £3,850; (36) Lime and Berry Bonbonniere Vase, £407.72.
​​
​The Chrysophilist
​(37) Set of 2 Large Bronze Bookends by Henry Wilson, £692.17; (38) Lalique Gregoire Frog Gold Luster Crystal, £843.29; (39) Circle Small Resin Basket in Matt Gold and Clear Amber by Enzo Mari, £94.82; (40) Seletti "Limited Gold Edition" Porcelain My Robot, £140.69; (41) Ghidini 1961 Perished Napkin Holder in Polished Gold Finish, £122.89; (42) Gold & Lucite Twisted Pretzel Candlestick Holder / Candelabra by Dorothy Thorpe, £1,356.05; (43) 9 Karat Rose Gold Ring Handcrafted in Italy, £122.83; (44) Gold and White Sporos Vase by Fos Ceramiche, £1,025.51; (45) 18kt Fairmined Ecological Gold Tenderness Woven Wedding Ring in Yellow Gold, £1,186.54; (46 )Black & Gold Bowl Bauhaus Style for Tableware, Handmade Ceramics by ACH Coll, £251.01.
​
​The Fashionista
​(47) Christian Dior Saddle Bag, £7,119.25; (48) Vintage La Perla Black Sequin Bustier, £466.14; (49) Tiffany & Co. Paloma Picasso 18K Yellow Gold Bracelet, £6,229.35; (50) 14k Yellow Gold Rectangular Multi Gemstone Rainbow Ring, £1,017.04; (51) Bottega Veneta Top Handle Shoulder Bag, £2,220.53; (52) Van Cleef & Arpels Alhambra Ring, £7,017.55; (53) Chanel Ballerina Flats, £1,423.85; (54) Melody Dangle Earrings 18 Karat Yellow Gold, £2,950; (55) ISSEY MIYAKE S/S 1991 Runway 'Dinosaur' Sleeves Black Silk Jacket, £4,308.16; (56) new JACQUEMUS Les Bottes, £528.86 ​
​​
​The Host
​(57) Geometric Cutlery Silver Service, £556.01; (58) Dreamlike Cup, £39.64; (59) Ceramic Terracotta & White Rectangular Cheese Board Platter, £48.31; (60) Pink Marble Pedestal Bowl Large, £140.29; (61) Alchemica Bottle, £389.02; (62) Strawberry Float Vessel, £853.36; (63) SALTA Square Coaster, £245.78; (64) Espresso Cup Set, by La DoubleJ, £156.79; (65) 'Hand' Brass Bottle Opener, £334.27; (66) Champagne Bucket Wine Cooler Vase, £6,120.04.
​​
​The Bohemian Devotee
​(67) Macaroon Plush Handloom Throw, £524.62; (68) French Rattan Magazine Rack, £1,097.55; (69) Cast Resin Plaster Table Lamp, £2,712.10; (70) Italian Rattan Mirror, £1,313.67; (71) Leather Bolster Pillow, £411.05; (72) Tobacco Sculpture with Candle, £635.28; (73) Wall Tapestry, £13,033.09; (74) Vintage Bamboo Sofa by La DoubleJ, 1960, £1,077.47.
​​
​All available at www.1stdibs.co.uk
---
FOR ALL PRESS RELEASE ENQUIRIES PLEASE CONTACT:
​[email protected]