LEADING ONLINE LUXURY MARKETPLACE 1STDIBS EXPANDS EUROPEAN PRESENCE
The company unveils localised websites for France and Germany
---
This Spring 2022, leading online luxury marketplace 1stDibs will build upon its existing presence in Europe, connecting a growing number of design lovers worldwide with coveted sellers and makers of extraordinary items. Unveiling localised websites for France and Germany that, amongst other features, will enable buyers to browse and receive customer support in their local language and view tailored search results.
1stDibs, headquartered in the United States, provides a platform for a wide breadth of inventory presented by a vetted selection of over 4,700 sellers and dealers from around the globe. Spanning vintage, antique and contemporary furniture, home décor, fine art, jewellery, watches and fashion, 1stDibs offers nearly £11 billion in one-of-a-kind pieces across a variety of price points whilst ensuring exceptional quality. Facilitating discovery, and digitally designed to mirror the experience of a luxury metropolitan showroom, buyers are able to connect, commission, customise and negotiate with sellers, with approximately 40,000 conversations hosted on the site each month.
Since it was established in 2000, 1stDibs has evolved from a listings site to a leading e-commerce platform for luxury design. A range of shopping experiences are on offer, from negotiable pricing to 'Buy It Now' listings, in addition to the recently launched auction functionality that enables buyers to secure rare deals on coveted items.
European buyers make up roughly 11% of orders placed with 1stDibs and 13% of global GMV, with France and Germany being key sources of traffic in the European market. The number of 1stDibs sellers in Europe is also on the rise, currently noted as approximately 40% of the global total. Consolidating its presence in these regions, 1stDibs unveils a bespoke platform in Germany in April, and in France in May. The brand also expects to roll out other localised sites in Europe in the next few years.
"France and Germany are our two largest non-English speaking markets, and we are thrilled to be able to offer our customers a more native shopping experience," said David Rosenblatt, Chief Executive Officer. "French and German consumers can look forward to browsing, bidding in auctions, negotiating purchases, checking out and arranging delivery of the best design products from all over the world in their local language."
Users of the platform in France and Germany will enjoy a search process that prioritises items located in Europe, in addition to a fully localised customer journey including local language, currency, customer service, and shipping. The 1stDibs editorial title Introspective will also expand content tailored to this specific audience, including local interior designer profiles and interviews with local sellers, in addition to cultural recommendations and reviews.
"We've long found our international content — focused on interior designers, creators, sellers and exhibitions in Europe and beyond — to be among our richest, most appreciated stories," said Anthony Barzilay Freund, Editorial Director and Director of Fine Art. "As we build deeper international roots, I look forward to expanding that coverage for the benefit of our new readers in those markets and for those long-standing fans of our content in the U.S., who have a hunger to learn more about the wider world of craftsmanship, patina, beauty and the history of material culture as they embark on their collecting adventures."
---
Highlight sellers and makers in France and Germany
"This is an opportunity for sellers in France and Germany to better engage with their local markets – and expands the opportunity for sellers in the rest of the world to reach these buyers. 1stDibs showcases the best artists, makers, dealers, galleries and boutiques around the world and we want to make it as simple as possible for buyers to engage with their incredible inventories," said Matt Rubinger, Chief Commercial Officer.
The localisation of the 1stDibs platform in France and Germany allows users an enhanced shopping experience, and encourage stronger connections with local sellers and makers, with a selection highlighted below.
France:
Galerie BSL - Founded by Béatrice Saint-Laurent, Galerie BSL commissions, produces and exhibits refined and innovative functional sculptures that challenge the established borders of art and design. Often presented as one-offs or in very limited editions, the artists and designers represented by the gallery often investigate unexpected materials to spark a dialogue between form and function.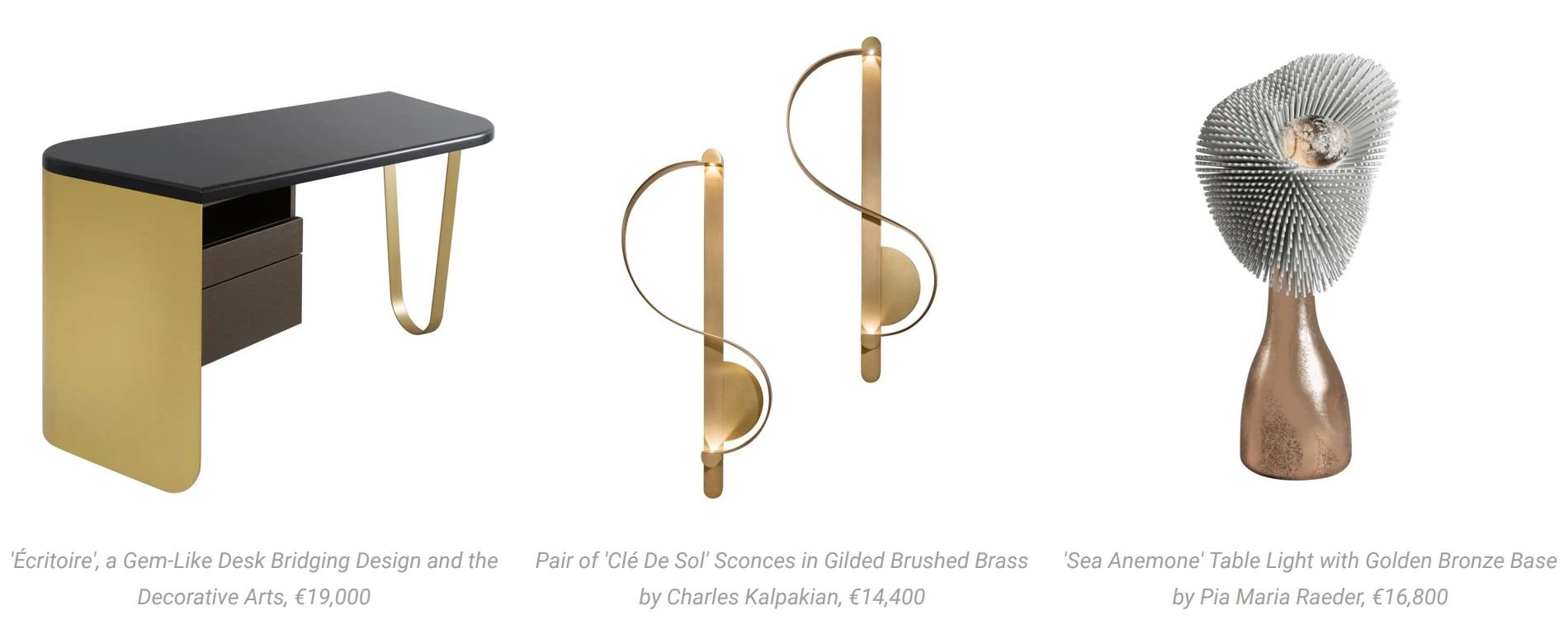 Galerie Clement Cividino Ent - Recognized as one of the top specialists in 20th century design and architecture, Clément Cividino is said to embody the profession's new generation. A collector for the past twelve years, his acute eye has brought to light the work of several artists and designers such as the architect Georges Candilis, designer Jean Paul Barray and sculptors Les Simonnet.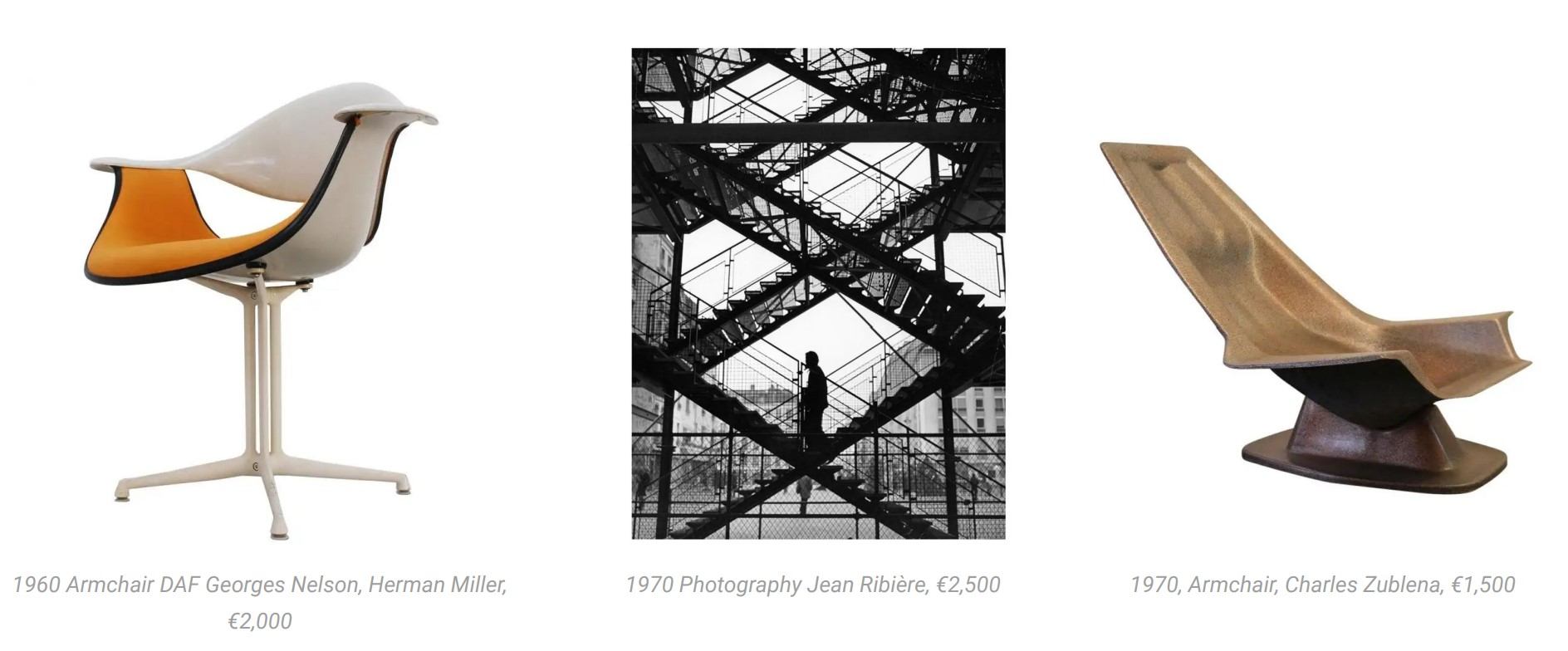 Galerie Negropontes - Run by lifelong friends Sophie Negropontes and Hervé Langlais, Galerie Negropontes' aims to bring new life to French decorative arts. The gallery presents bespoke or limited edition contemporary furniture and is known for its meticulous choice of rare and unusual materials, and for its pure lines that echo the great artistic movements of the 20th century.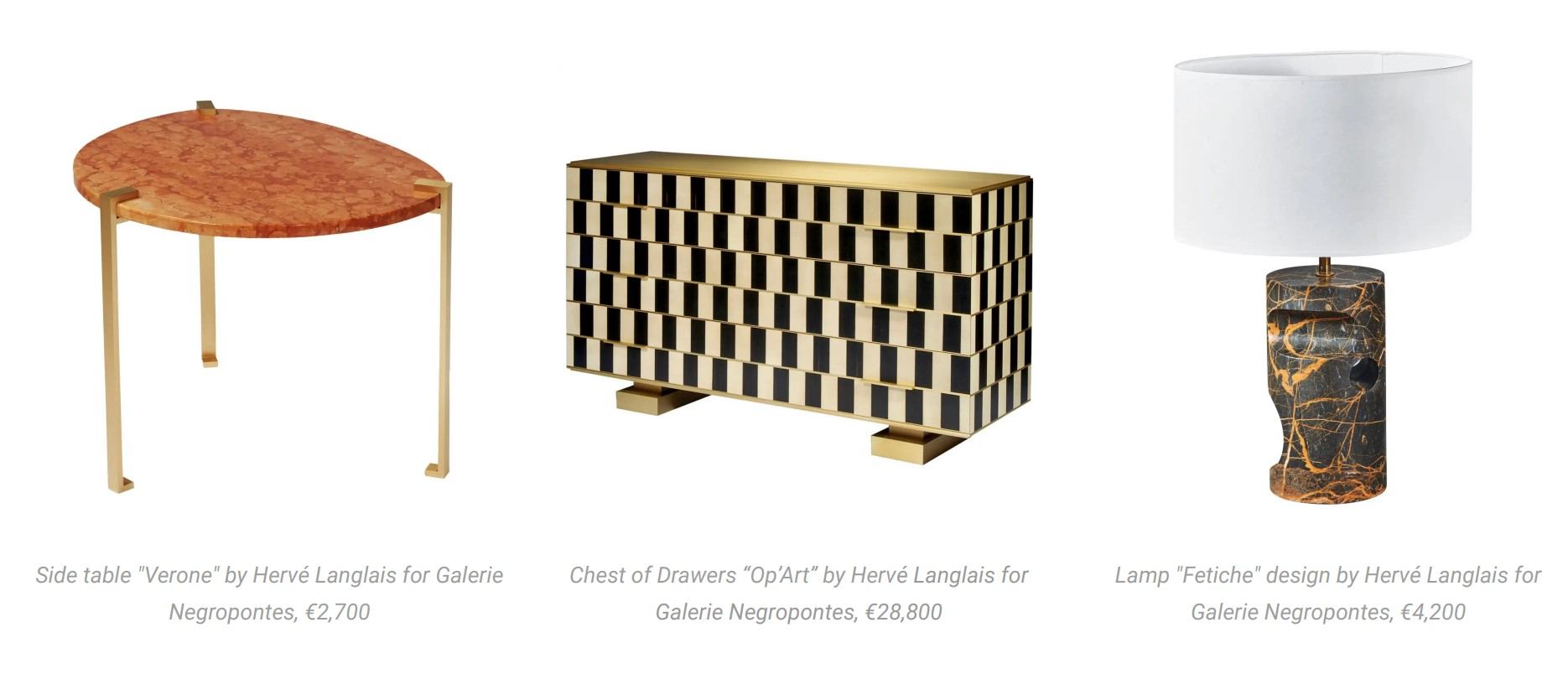 Galerie Patrick Seguin - Since its opening, the gallery has brought the talents of French designers such as Jean Prouvé, Charlotte Perriand, Pierre Jeanneret, Le Corbusier and Jean Royère into the international spotlight. With a particular specialisation in the work of Jean Prouvé, Galerie Patrick Seguin works rigorously to promote both his furniture as well as his architecture (demountable houses).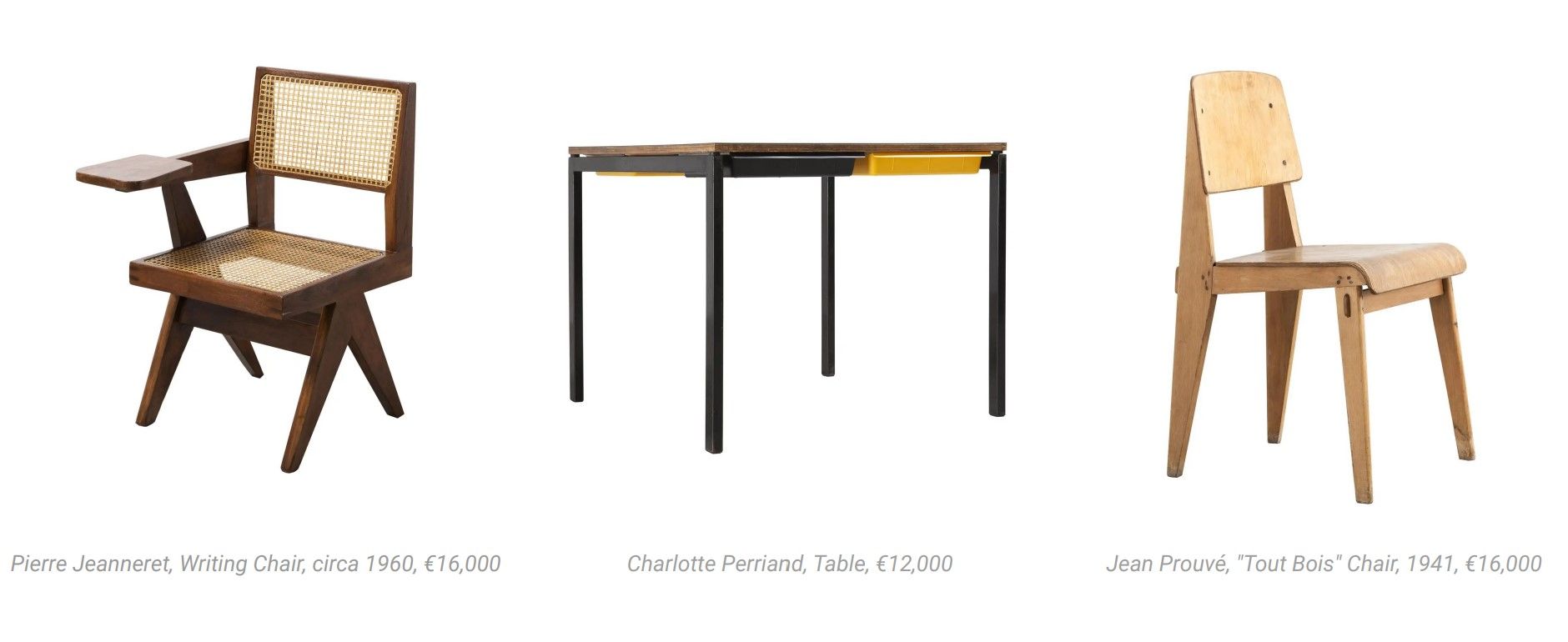 TRAME PARIS - An up-and-coming homeware brand that celebrates the exceptional craftspeople of the Mediterranean. By introducing contemporary designers to traditional craftspeople, TRAME brings a fresh spotlight to those who have spent generations refining artisan techniques, providing economic benefits to local communities while helping to conserve a common cultural heritage.

---
Germany:
Global Gems - An antique jewellery and fine gem house based in Idar-Oberstein with a collection composed of unique Victorian, Art Deco and Belle Époque pieces as well as untreated and natural diamonds, rubies, sapphires, emeralds and natural pearls. Run by the Rakyan family, who have been in the rare jewel profession for more than seven generations and over 130 years, the company has established itself as one of the most trusted and reputed antique jewellery specialists in Europe.

MODERN XX/ Galerie Modern Design Berlin - A Berlin-based gallery that specialises in German Modernism, one of the most influential contemporary design periods. Presenting a range of outstanding original design classics, alongside restored pieces and bespoke objects, the team taps long-term experience in the fields of art, architecture and design, and offers professional services for restoration, interior and object design.

Viebahn Fine Arts - A family business founded in 1979 and now led by brothers Nils Viebahn and Lennart Viebahn. The gallery deals in pieces of furniture and works of art, including clocks and European sculptures, primarily from the Neoclassical period and has earnt international recognition by forging lasting relationships with museums, collectors and interior designers. ​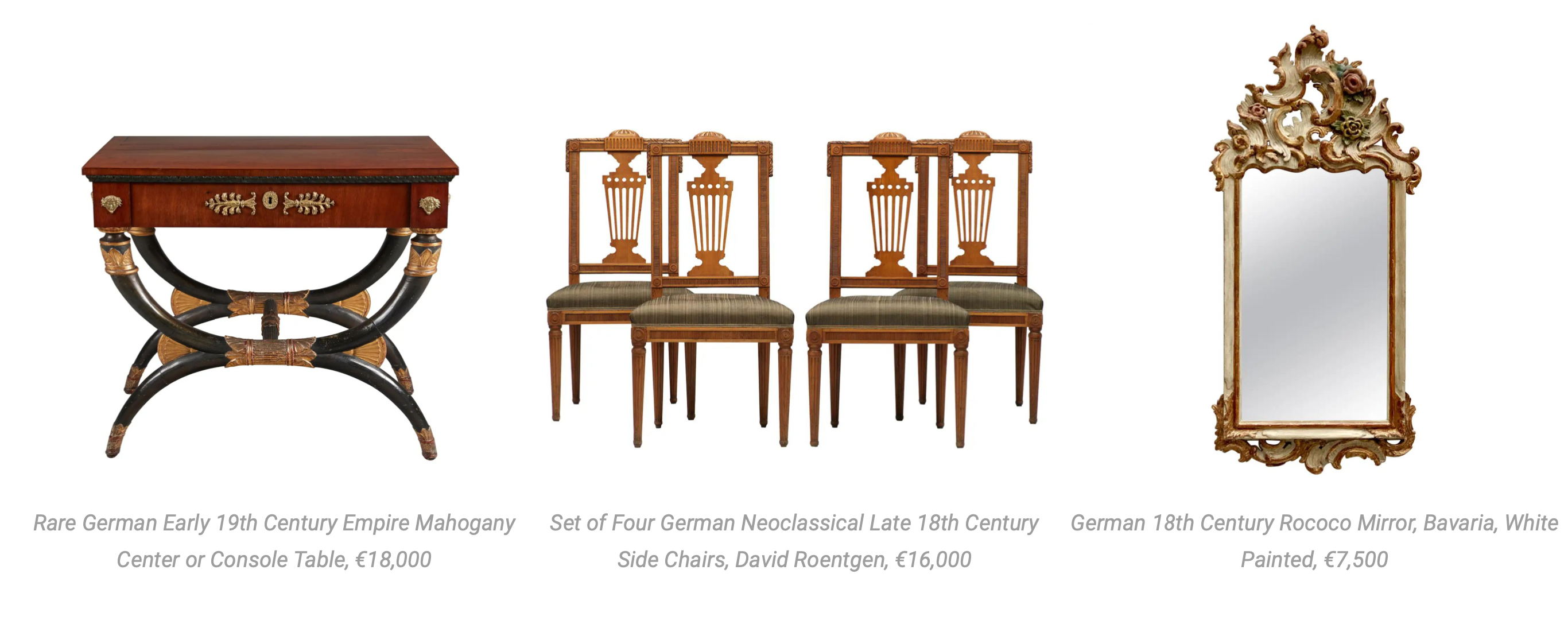 ---
NOTES TO EDITORS
About 1stDibs
1stDibs is a leading luxury marketplace for extraordinary design, connecting design lovers worldwide with coveted sellers and makers of vintage, antique, and contemporary furniture, home décor, ​ fine art, jewellery, watches and fashion.
1stDibs categories
Furniture & Home Decor - Antique and vintage furniture, collectible design and contemporary pieces from the 21st century's most innovative artisans, studios and world-renowned brands, ranging from Charles & Ray Eames and George Nakashima to Faye Toogood and Fornasetti
New & Custom - Made-to-order and customisable designs in furniture, lighting and decor, with the potential to specify custom materials, detailing, size and finishes
Art - Fine art from a wide range of artists, ranging from Old Masters to modern Pop Art icons to today's emerging talents, and augmented by 1stDibs' proprietary NFT marketplace offering a curated selection of digital artwork in monthly exhibitions
Fashion - A trove for connoisseurs filled with rare, collectible pieces from the most iconic designers and fashion houses of the last century, contemporary luxury accessories and sustainable shopping options for vintage lovers
Jewellery & Watches - Antique, vintage and estate pieces for those who want to channel the romance of the past and contemporary creations for those with forward-thinking style, the category includes investment pieces from iconic jewellery houses and leading watchmakers
---
United Kingdom: www.1stdibs.com/en-gb | France: www.1stdibs.com/fr | Germany: www.1stdibs.com/de
---
Instagram | Twitter | Facebook | Pinterest | App Store
---
For all EUR press enquiries, please contact:
​Camron PR: [email protected]